As Cornwall prepares to bask in a heat wave this weekend we're sure you will want to hit the beach and enjoy the weather.
With over 300 RNLI rescues last weekend on Cornwall's North Coast alone, 30 of those taking place at Perranporth last Sunday, we want to make sure you know all you need to know when it comes to beach safety.
So, beach safety… where do we start?…
Know Your Flags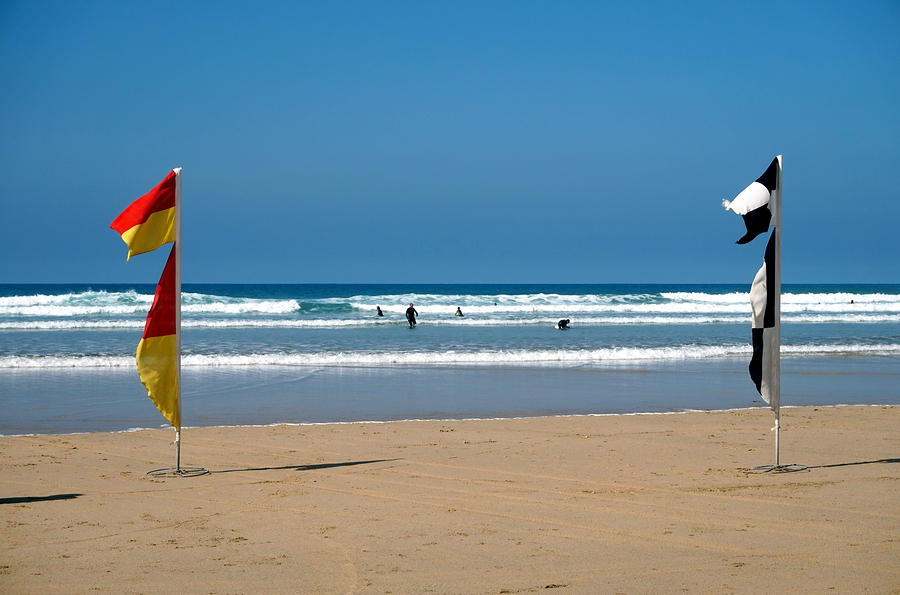 Pay attention to the flags and signs. They give important safety information about the area you are in, like whether:
it's safe to swim
the beach is good for surfing or using pleasure craft, like a yacht or jet ski
there are any hazards in the area
The following is a list of the different coloured flags you may see on the beach and what they mean.
Red & Yellow Flags: Lifeguard patrolled swimming and body boarding area.
Black & White Flags: No Swimming! This area is used by surfers, wind surfers and other water craft.
Red Flag: Danger!! Do not enter the water! It is important to note that even paddling can be dangerous when the red flag is showing.
Orange Cone: Windy or unsafe water conditions, no inflatables to be used, and while we are on the subject of inflatable's don't take anything into the water without a rope attached and held by and adult!
If you don't know, don't be afraid to ask a lifeguard.
Sea Dangers
Rip Currents or Rip Tides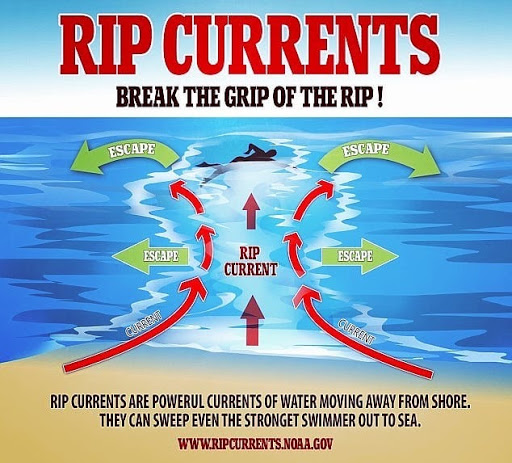 Rips are strong currents that can quickly take swimmers from shallow water to water beyond their depth.
There are some tell tale signs of a rip including: discoloured, brown water (caused by sand being stirred up from the seabed), foam on the water's surface and debris floating out to sea.
If you're caught in a rip, the RNLI's advice is:
Stay calm.
If you can stand, wade. Don't swim.
Keep hold of your board or inflatable to help you float.
Raise your hand and shout for help.
Never try to swim directly against the rip or you'll get exhausted.
Swim parallel to the beach until free of the rip, then make for shore.
Tides
The tide can come in surprisingly quickly. Many lifeboat and lifeguard rescues involve people being stranded by the tide.
You can find out about the tides from the local tourist information office or from BBC Weather's tide tables. All lifeguard patrolled beaches will post a board with the tide times on each day, so be sure to observe and take note of this information when you arrive and remember to keep a lookout for the tide's direction and be aware of how fast the water's coming in, especially if you're playing in rock pools.
Waves
Watch out for waves, especially if you have small children. Even a small wave can knock a child over. Dumping waves are particularly dangerous. These waves break with great force in shallow water and occur during low tide.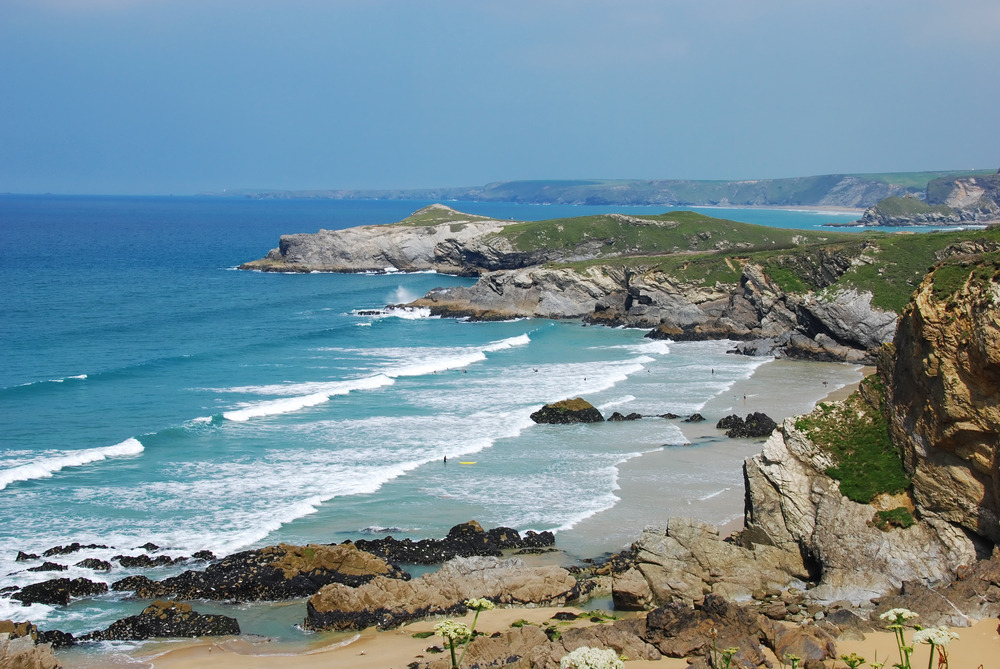 Sun Safety
Spending just a short time in the sun can result in sunburn, heat exhaustion and even heat stroke which can have horrible effects such as nausea and vomiting and can potentially be life threatening so it is important to protect yourself.
Remember the 3 S's SLIP, SLAP and SLOP
Slop on the high factor sunscreen
Supervise Children
Be sure to keep an eye on children at all times and agree on a meeting point when you arrive at the beach, in case you're separated. It is also a good idea to point out the lifeguard station or to find a lifeguard on the beach.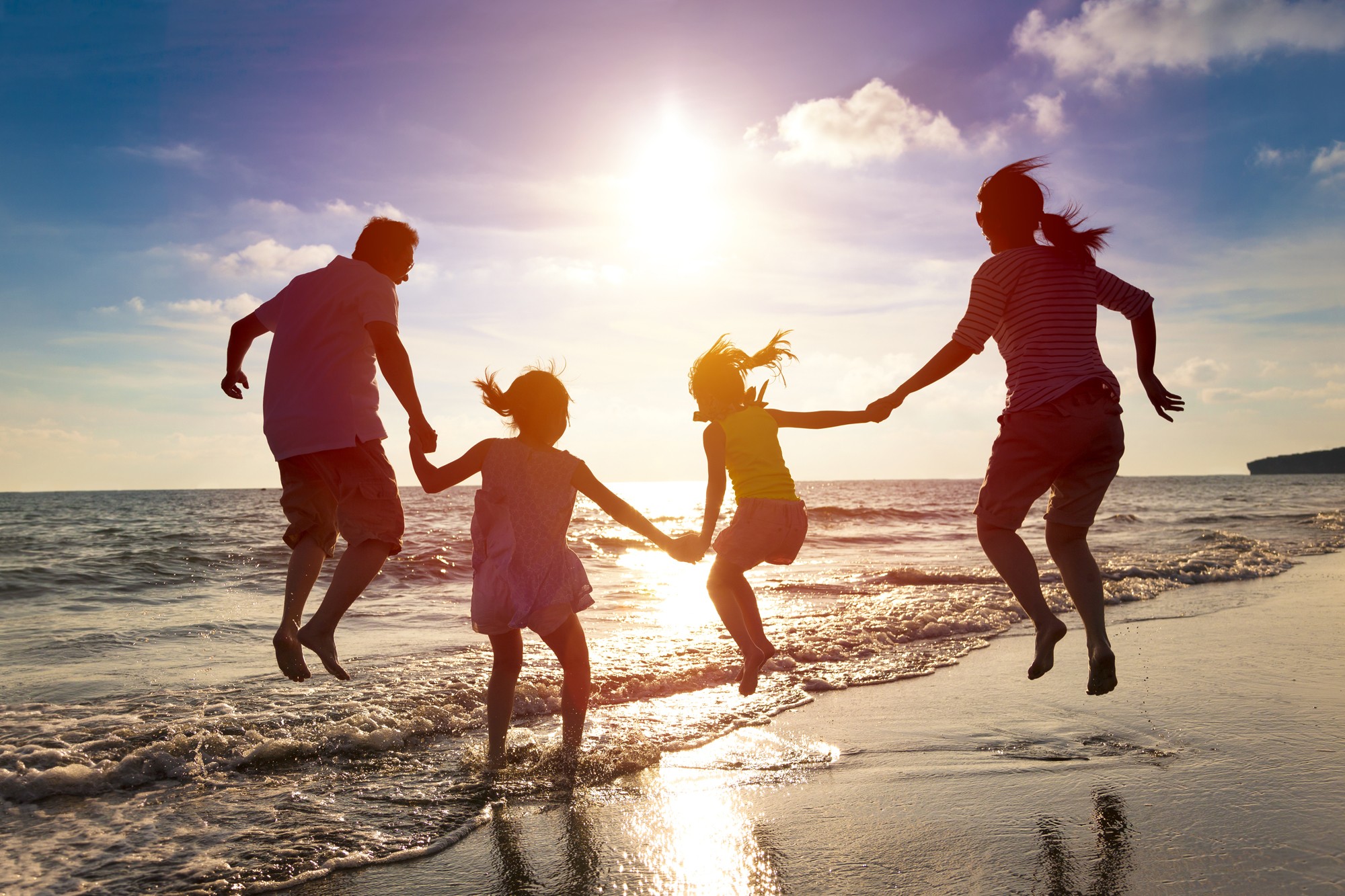 Remember: If you see someone else in trouble, tell a lifeguard!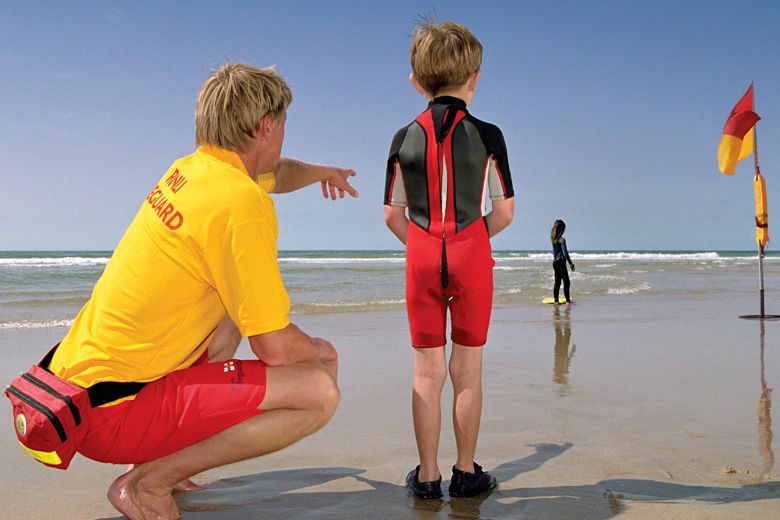 If you can't see a lifeguard, call 999 or 112 and ask for the coastguard.
Our friends at Newquay Activity Centre have put together this useful poster to ensure you have fun and stay safe at the seaside and remember this summer keep your distance. Stay stay, follow social distancing and help control the virus.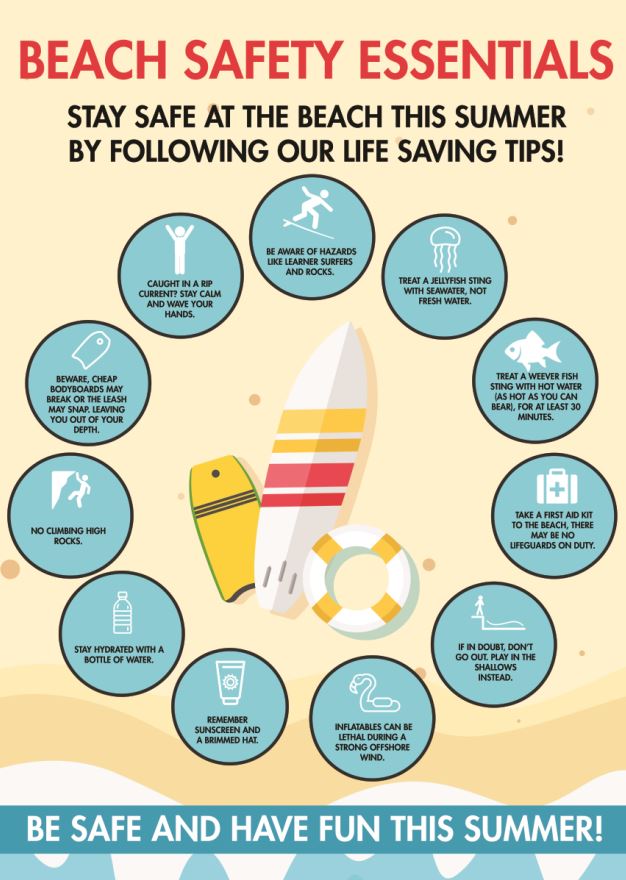 ---