Cornwall is well known for having a slightly better climate
than the rest of the UK and when staying with us here at Country View Cottages you'll be within easy reach of some of
the most exotic and beautiful gardens not only in Cornwall but the whole
country! From hedge cut mazes to pick your own fruit farms
there is something for everyone. So, if you're an amateur gardener with a keen
eye or you just want to take in all of Cornwall's genuine beauty, here are some
of our favourite spring gardens that are a mush visit.
Trelissick Garden is a
tranquil garden set  in a truly special
location overlooking the Fal Estuary.  The garden includes 30 acres of
formal gardens and 300 acres of estate with plenty to keep you entertained for
a whole day of wandering.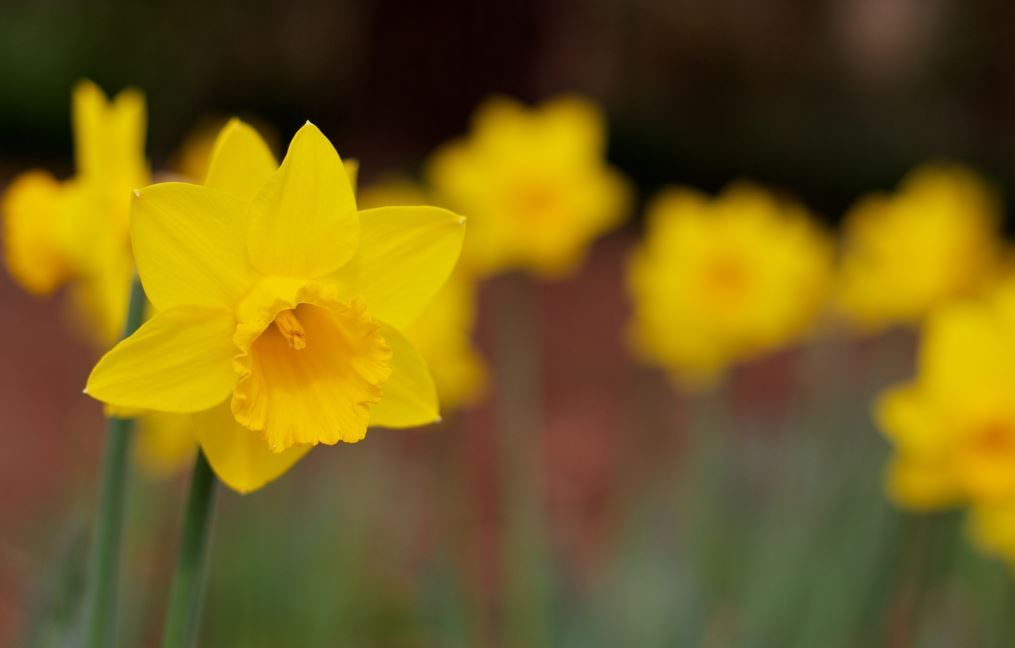 In spring
it's one of the best places in the county to enjoy the daffodils and no matter
what time of year you visit you'll be struck by the peace and tranquillity
you'll find. As well as having many winding paths to explore and hidden nooks
to sit and reflect you'll find a full calendar of event throughout the year
such as exhibitions, Nordic walking and an Open House during summer.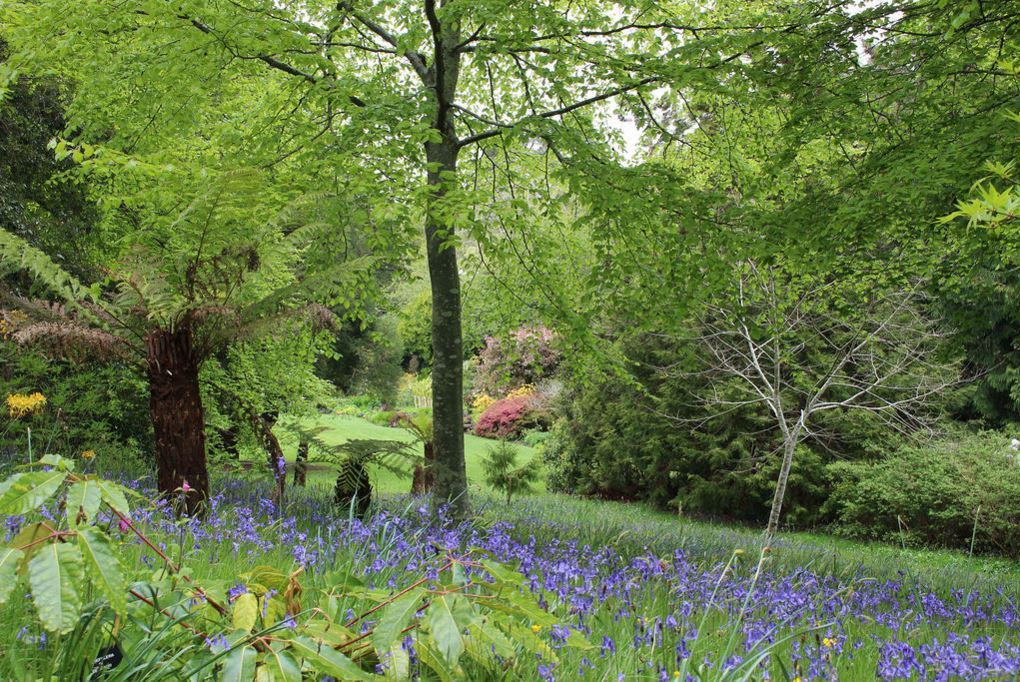 Beautiful spring bluebells in the tranquil gardens of Trelissick.
The Eden Project was created on
the site of a huge disused quarry and quickly became an internationally renowned
success. It has the world's largest indoor rainforest with steamy jungles and
waterfalls, stunning architecture across the site and there's just as much to
see outdoors as there is indoors, especially during the spring as the mediterranean bio-dome blooms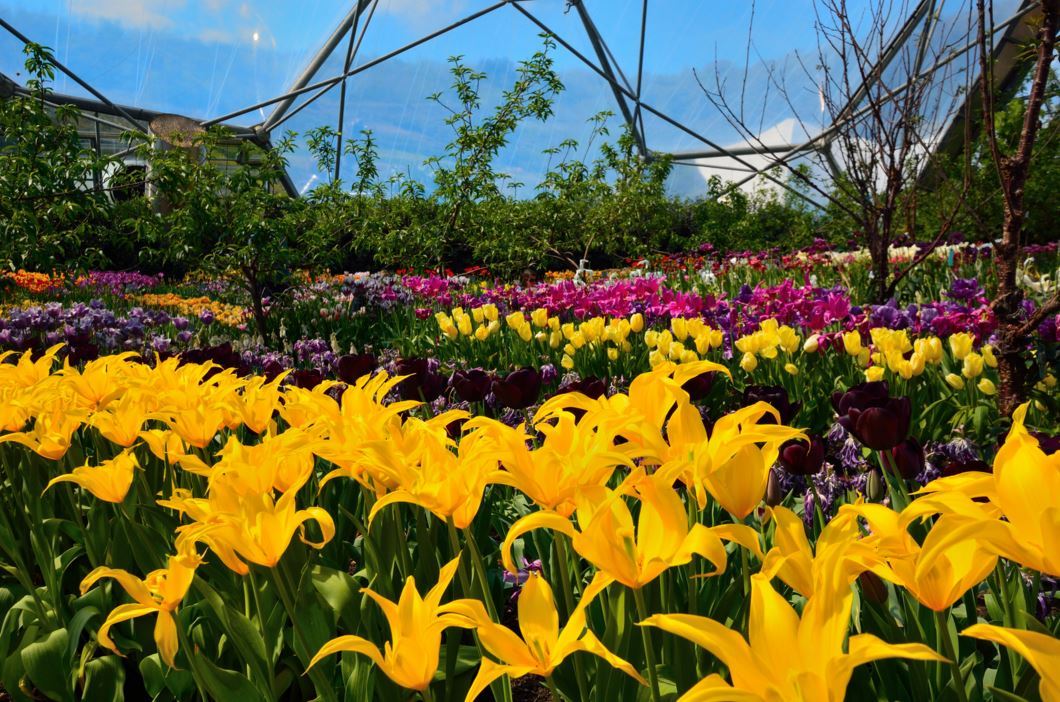 There's also sculpture, art, gigs,
concerts, and an educational centre to visit, as well as a very popular
land-train which is often pulled by a tractor! Whether the willow dream
chamber, lavender field or the giant bee sculpture
becomes your favourite thing
at Eden we're sure you'll find something that captures your imagination and
will make you want to return again and again.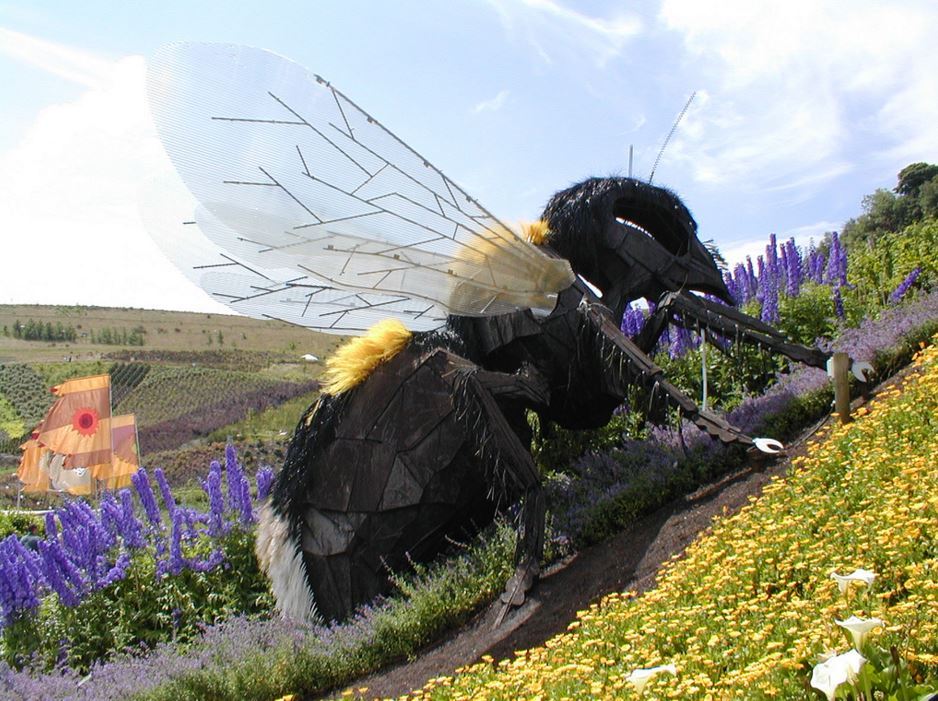 The mystical
lost gardens of Heligan laid in a state of
disrepair for a number of decades before being re-discovered in 1990 and lovingly
restored. There are over 200 acres of garden to explore, with a magical
Northern Garden, areas of jungle-like foliage, a historic kitchen garden and a
wealth of wildlife too.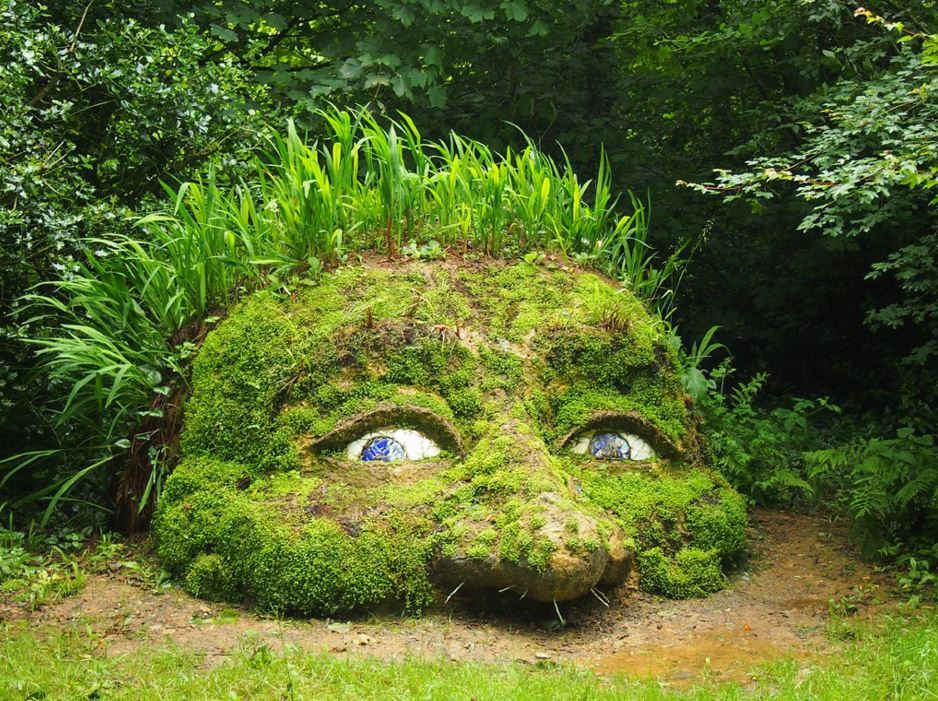 Children will enjoy finding the giant sculptures in the woods and everyone will love the cream teas in their excellent cafe.
The
well-presented Glendurgan
garden near Falmouth combines three valleys of gardens, to create a very
unique habitat which the owners describe as a 'little slice of heaven on
earth'. You'll find giant rhubarb, tulip trees and ponds teeming with life, as
well as a jungle-like lower garden and a maze which adults and children alike
will love exploring.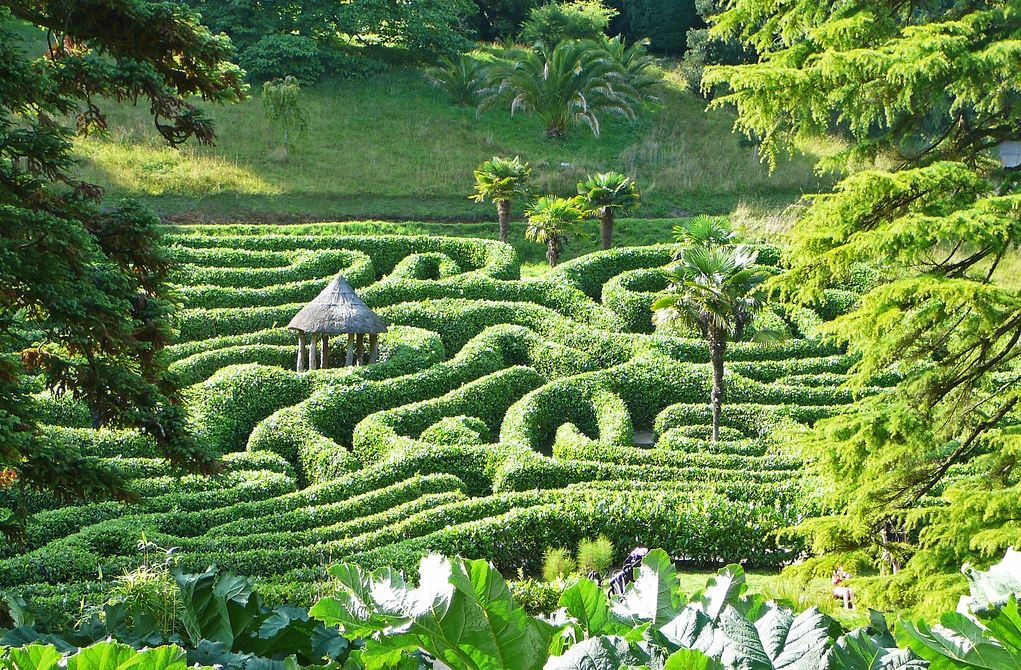 Trerice estate consists of a
stunning Elizabethan Manor and its gardens which is located in the pretty
location of Kestle Mill near Newquay. Almost frozen in time it is a wonderful
example of a property which has suffered few adjustments over the years.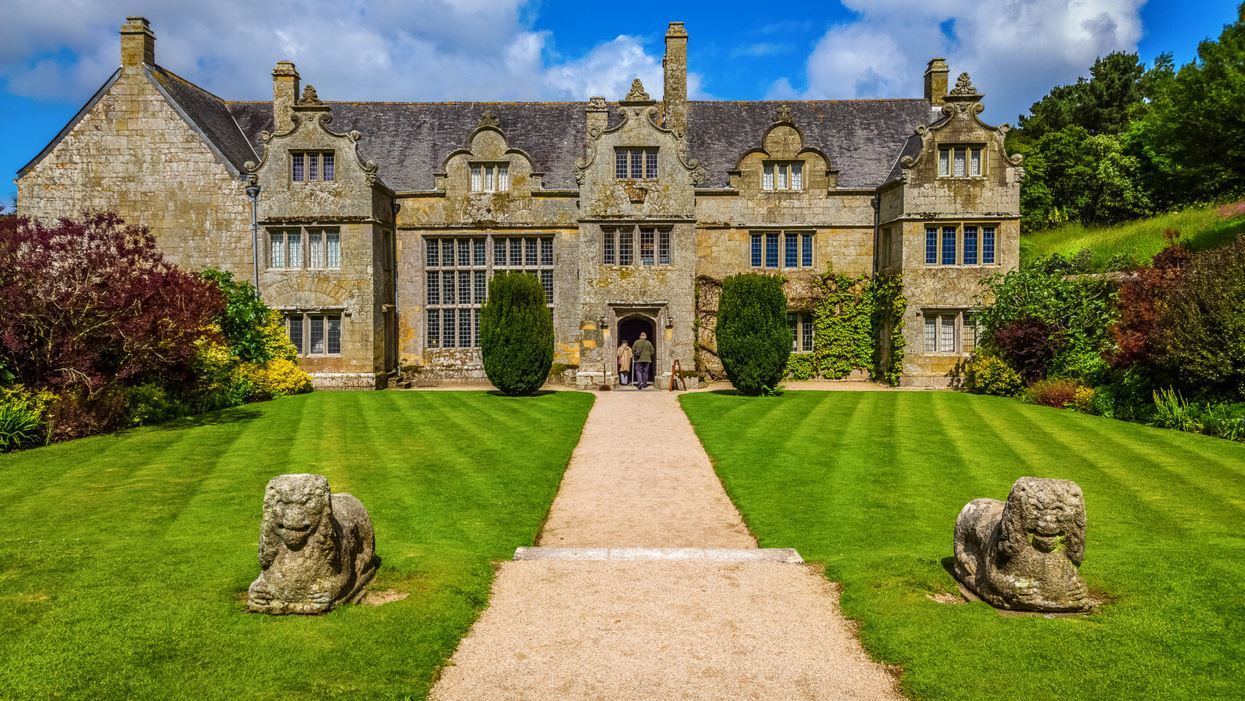 See
falconry displays, take part in an Easter egg trails, get busy in a bonnet
making workshop or perhaps come back in the evening for a Stargazing event.
There's so much to see and do at Trerice, you'll want to go again tomorrow.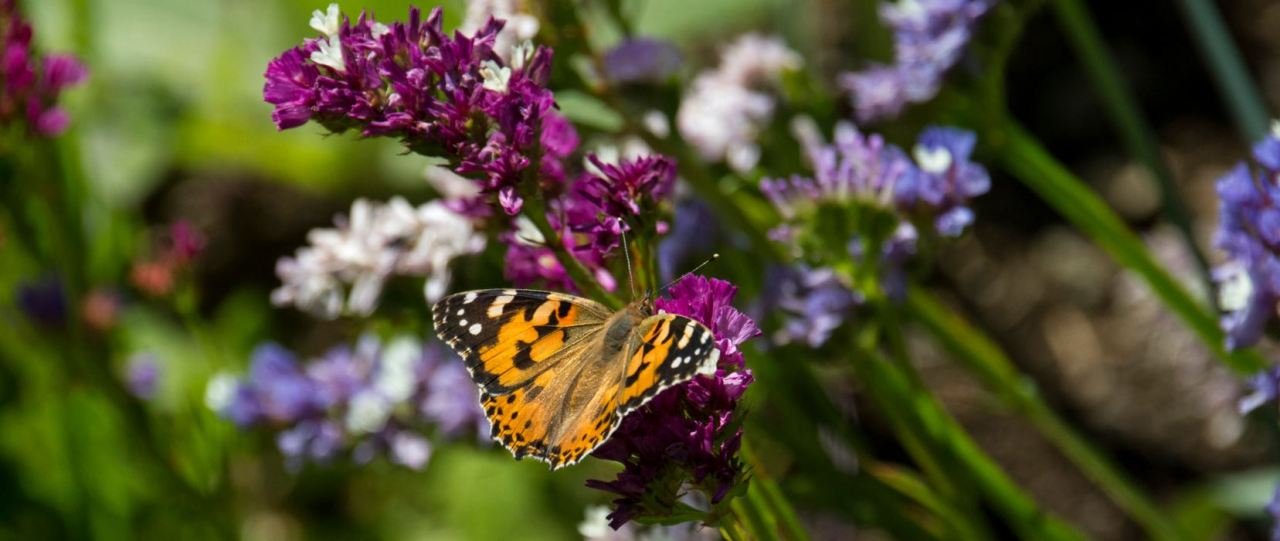 The
natural beauty, rich history and impressive location of Caerhays Castle have made it popular as a
film location and have been used for the BBC adaptations of Rebecca and Poldark
as well as Dangerous Exile and Wycliffe. It has also been a popular destination
with visitors alike for many years.
There are over 120 acres of
gardens, which are known across the world for the camellias, rhododendrons and
magnificent magnolias.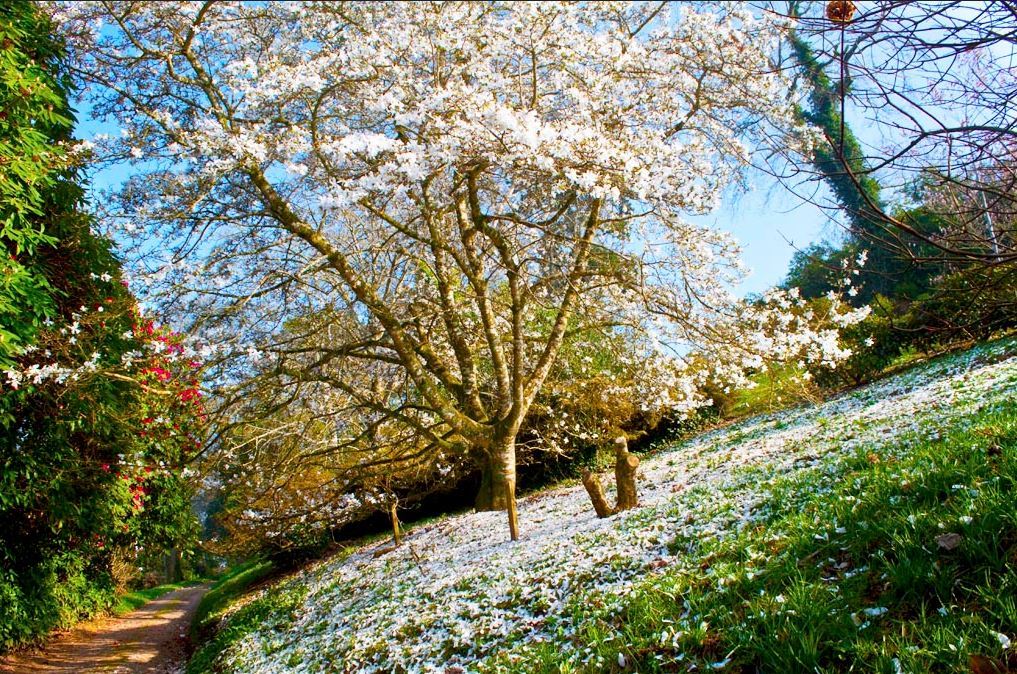 The
estates previous owner, J C Williams (1862-1932), gave up a career in politics
in 1985 and devoted himself to his passion for gardening. Luckily he also
realised the value of plant hunter's work and over a period in the early 20th century contributed a large sum of his own
money towards funding expeditions and trips, hence why the garden is home to
some rare and exotic species even today.
So which
would you most like to visit? Do you fancy a last-minute break in Cornwall?
Take a look at our beautiful barn conversions in North
and South
Cornwall as well as our luxury
Glamping Yurts.
---