The first school holiday of the year is upon us! And there
is no better way to beat the winter blues than whisking the family away on a
mini-break. There are loads of great and exciting things to do all over
Cornwall during February…. even if the weather is cold! Here's our guide to
some fantastic attractions and ideas for a great half term.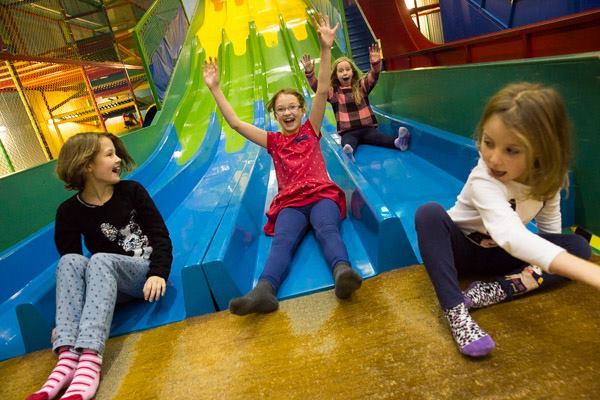 Dairyland Farm World, near Newquay caters
for your family whatever the weather, with a massive indoor play area known as
The Bull Pen is designed for all ages and is great to let the kids charge about
when the weather isn't so great. With huge death drop slides & incredible
adventure zone for the bigger kids and a special toddler zone for the little
lambs its perfect. But when the sun is shining the farm is excellent! Explore
the milking parlour and nature trails before heading for a pony ride, you can
pet the animals and even help with the milking!
This year The Eden
Project brings to life the fantastic Julia Donaldson and Axel Schefflers Stickman
in a brilliant half term Survival.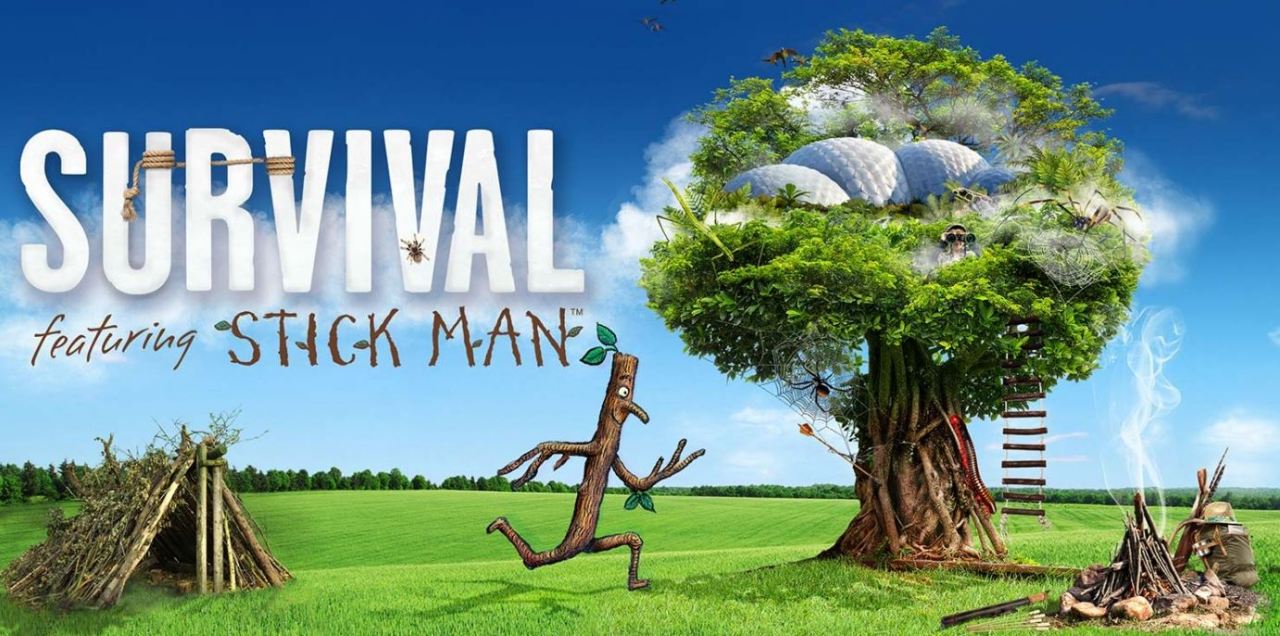 Meet the character himself as you venture
inside the Family Tree before following the trail around the site.  TV naturalist Crocodile Joe will be hosting demonstrations
each day with some beastly encounters for you to enjoy. There is so much
to see and do, including crafts, live storytelling and exploring the survival base
camp! It's also the final week of the ice skating rink so all in all we'd say
Eden is not to be missed this half term.
With most of the
larger towns such as Newquay, St Austell, Truro, Wadebridge (WTW Cinemas) and Falmouth, Helston,
Penzance, St Ives, Redruth (Merlin
Cinemas) having a cinema this is something that is perfect for a wet and
rainy afternoon or evening. 
Half term offers some great kid-friendly films such
as Alvin and the Chipmunks: The Road Chip, Goosebumps and Capture the Flag. With
such offers as 2 for 1 cinema tickets on a Tuesday or Wednesday with Meerkat Movies
at nationwide cinemas and Mini Movies at
Merlin Cinemas offering midday matinees at pocket prices from £1.99 with
showings of Snoopy and Charlie Brown: The Peanuts Movie.
The Seal Sanctuary in Gweek is
the only fully operational seal rescue centre in Cornwall and is a haven at
this time of year for rescued seal pups that have become stranded on many of
our beaches with the stormy weather.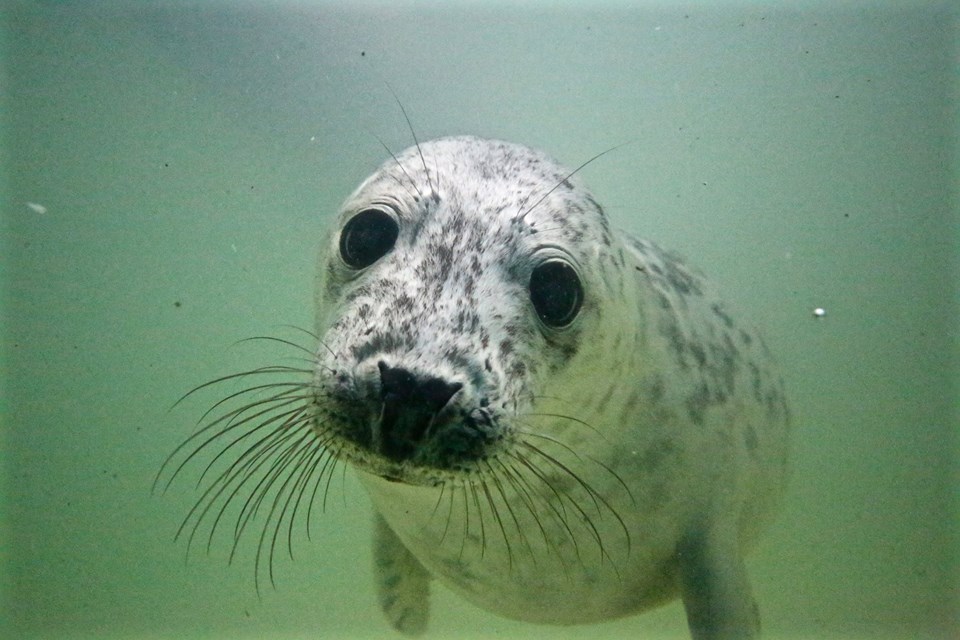 You
can see the current residents of the rescue hospital as well as joining in the
fun of Mudfest! Grab your wellies and embrace the outdoors, whatever the
weather this February half-term. Experience the magical Piskie Puddle Trail,
take part in Welly Wanging, and get involved with Woodland Crafts, as well as meeting
Snoopy, Lizzie, Ray, Marlin and their grey seal friends, Andre the sea
lion, the Humbolt penguins, ponies, goats and sheep. We can guarantee there
will be something for everyone! 
Why not embrace a
bit of history and visit one of our many castles, from grand coastal fortresses
to exquisite hilltop castles.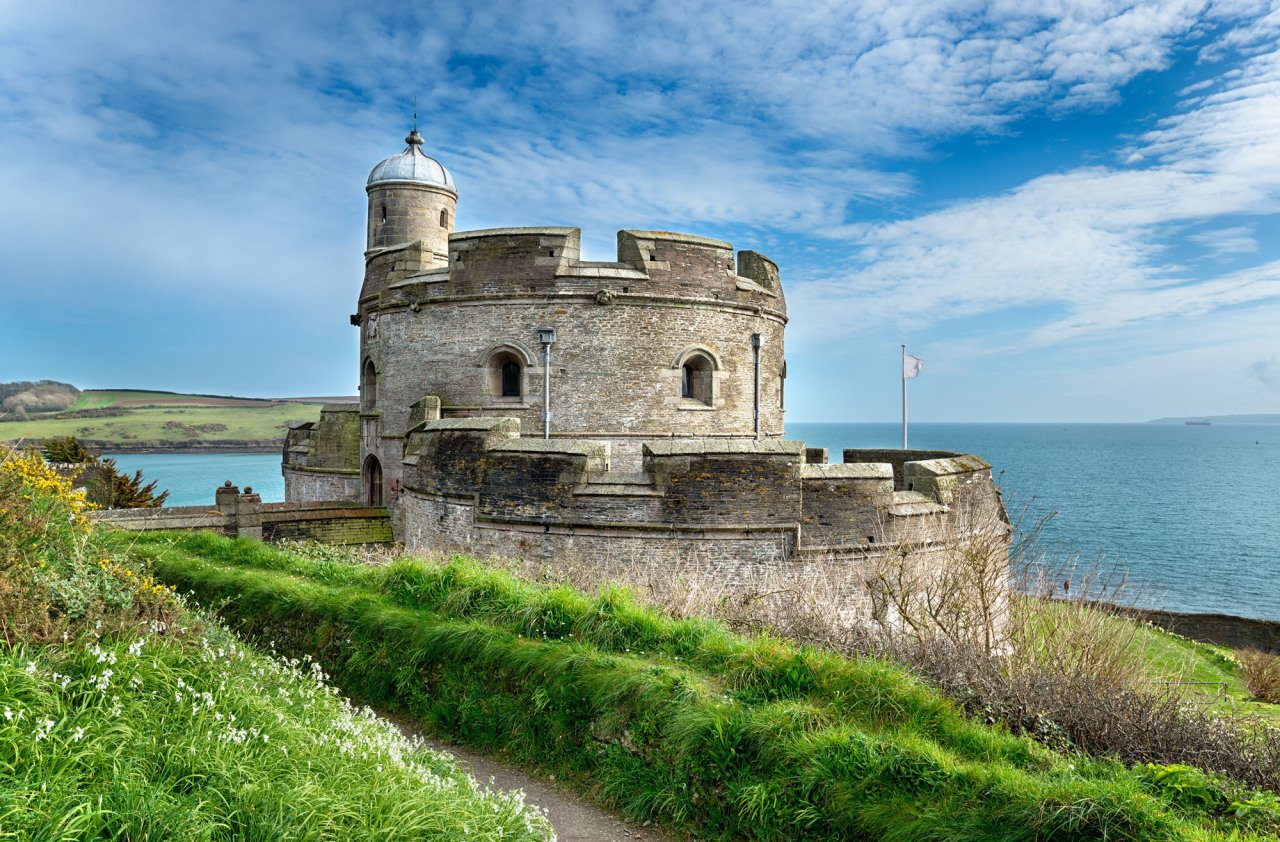 Visit Tintagel
Castle which is steeped in mystical legends of King Arthur, Henry VIII's St
Mawes Castle and Pendennis
Castle which were built to defend the
country against invasion and offer stunning views across to each other and this
half term dust off your cutlass and join Pendennis Castle for
fearsome tales of Pirates (we've heard parrots are optional!) Although it
is not a castle the magnificent St
Michaels Mount is a must! Getting to it is simply an adventure in itself and an
adventure for all the family. 
There are lots of beautiful beaches in Cornwall
as we all know and what could be better than strolling across an empty beach,
even if the weather is cold there is nothing better than the fresh sea air and
already Mother Nature has been putting on a show, so why not grab lunch in one
of the many sea view cafes for a spot of storm watching with a hot chocolate
after foraging for shells.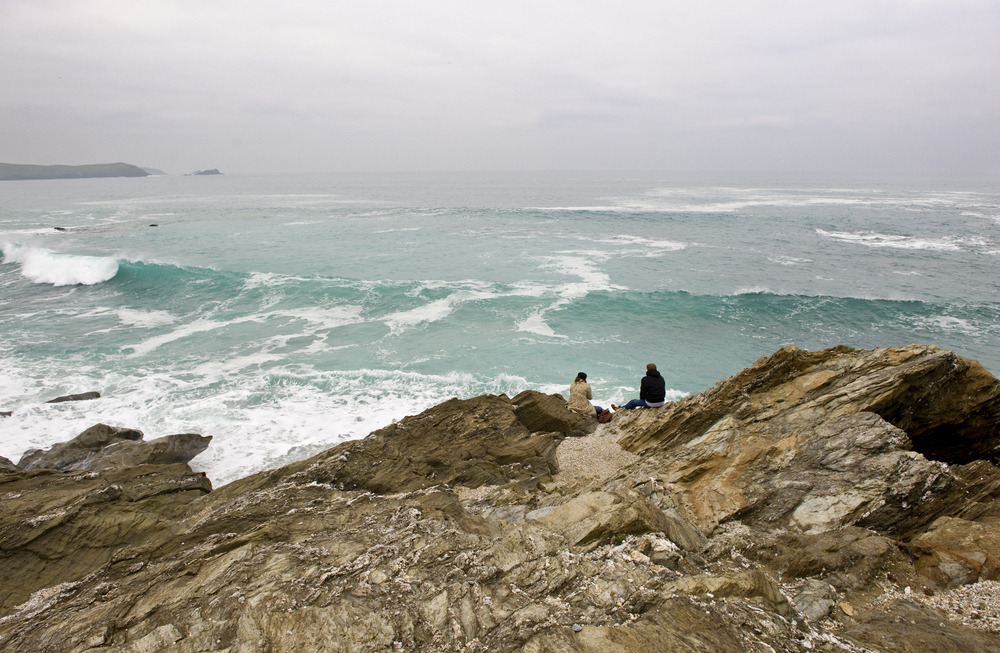 If
you're brave enough hit the surf (we can hold our hands up and say we're not!) after
all it is one of the things Cornwall is famous for! Book yourself into an
organised lesson with a trained instructor, many of the surf schools will kit
you out with all the gear you need to brave the waters. 
---