With over 400 miles of stunning coastline and hundreds of
gorgeous beaches to choose from Cornwall is the perfect place to get out and
about in the fresh air and enjoy a nice long walk, whether you love to stroll
slowly and take in everything you see, hike with the pooch or get a little
fitness in with a brisk walk or run, there is nothing more exhilarating than
doing all of the above on the coast, so, here are some of our favourite walks that
you will find near both our North Cornwall & South Cornwall cottages.
Perranporth
to St Agnes
Perranporth to St Agnes is an excellent and east cliff top
walk that takes you across 3.5 miles of Cornwall's mining heritage. This route
is perfect for the whole family and yes that does include your four legged
friend as it is fairly easy and there are a few dog friendly beaches including Trevaunance Cove, Perranporth & Perran Sands,
there are also some dog friendly pubs to stop off along the way.
As you approach the west side of Perranporth where the walk
begins you will soon encounter the first relics of the mining industry. As you
walk we'd recommend taking a look back to the cliffs below that were once a
hive for smugglers.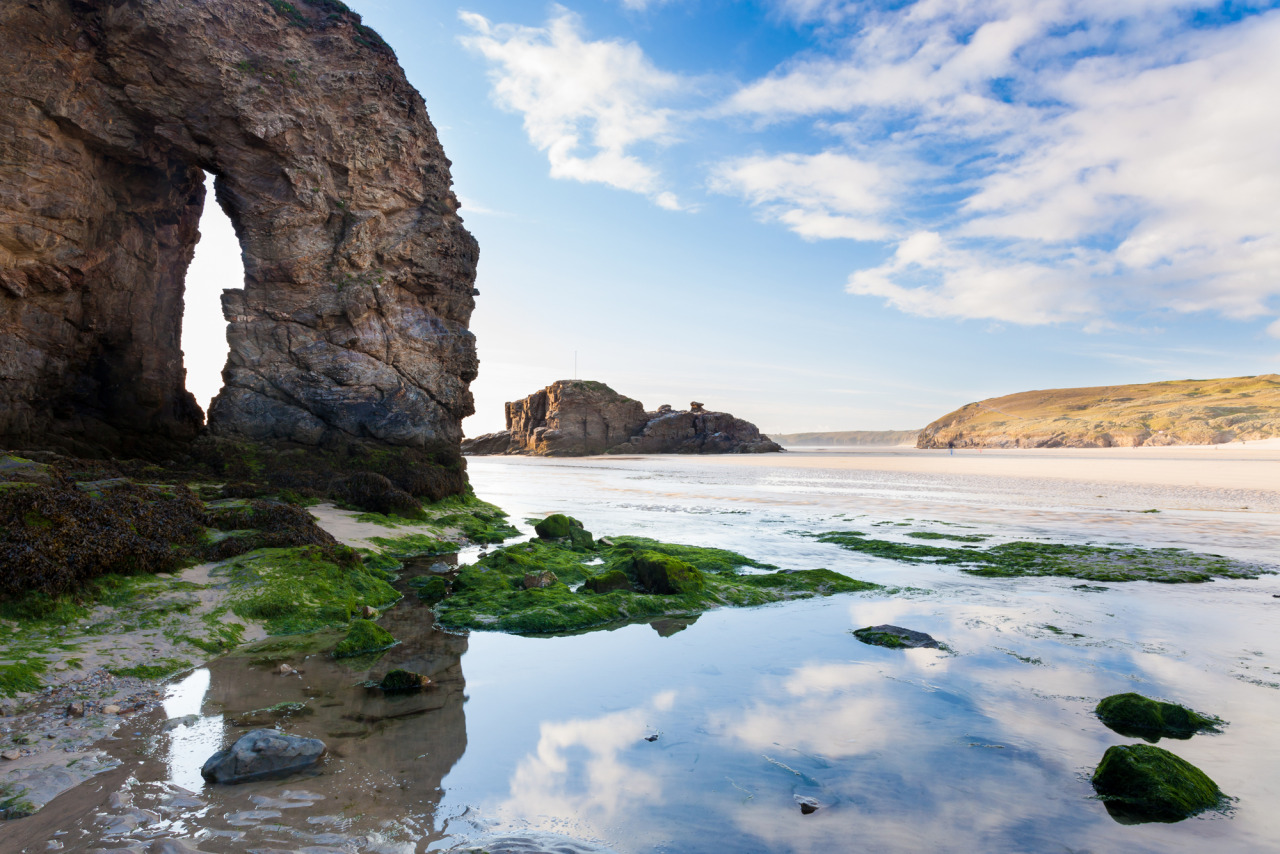 Be sure to keep a look out for the old aircraft shelters as
you pass by an airfield that was used during the war. There is a steep section
to the walk as you head into Trevellas Cove, but it is well worth the visit as
it is home to the last tin stream works in Cornwall.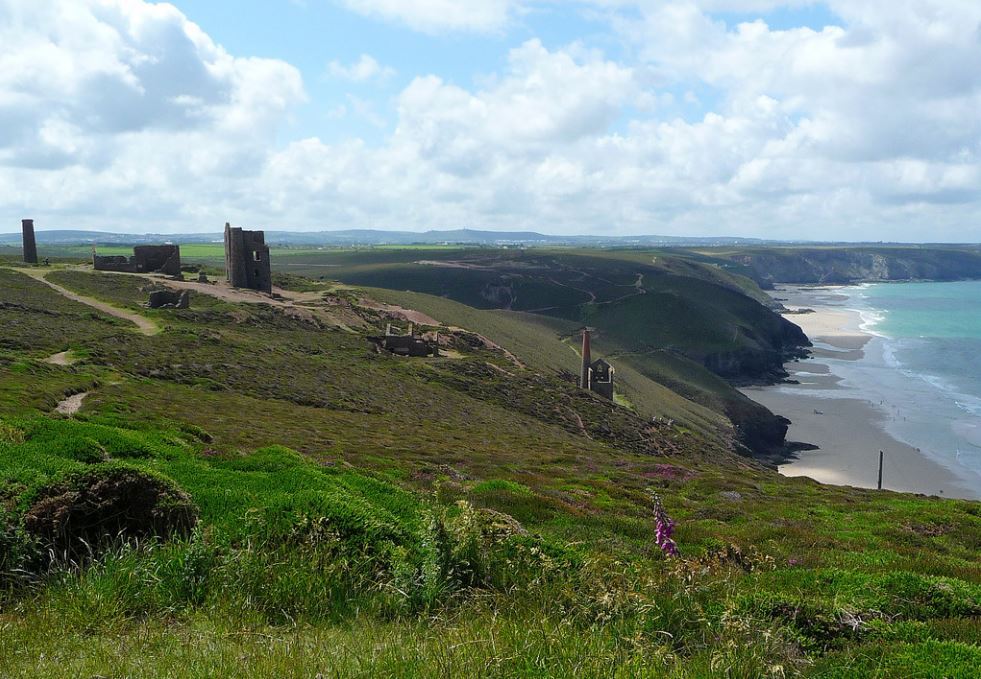 Heading into St Agnes is equally as rewarding with its numerous engine house chimneys before you,
the coastal path itself goes on to St Agnes Head which provides the
sweeping valley setting for Ross Poldark's family home, Nampara in the
much loved BBC series Poldark.
Gannel Estuary and Crantock
An almost circular walk starting at Trenance Gardens in Newquay that travels
5 miles along beautiful and tranquil Gannel estuary, which
was once a busy and bustling waterway used to pole barges up the river carrying
such materials as coal, timber and sand to distribute inland is now a calm and
tranquil creek.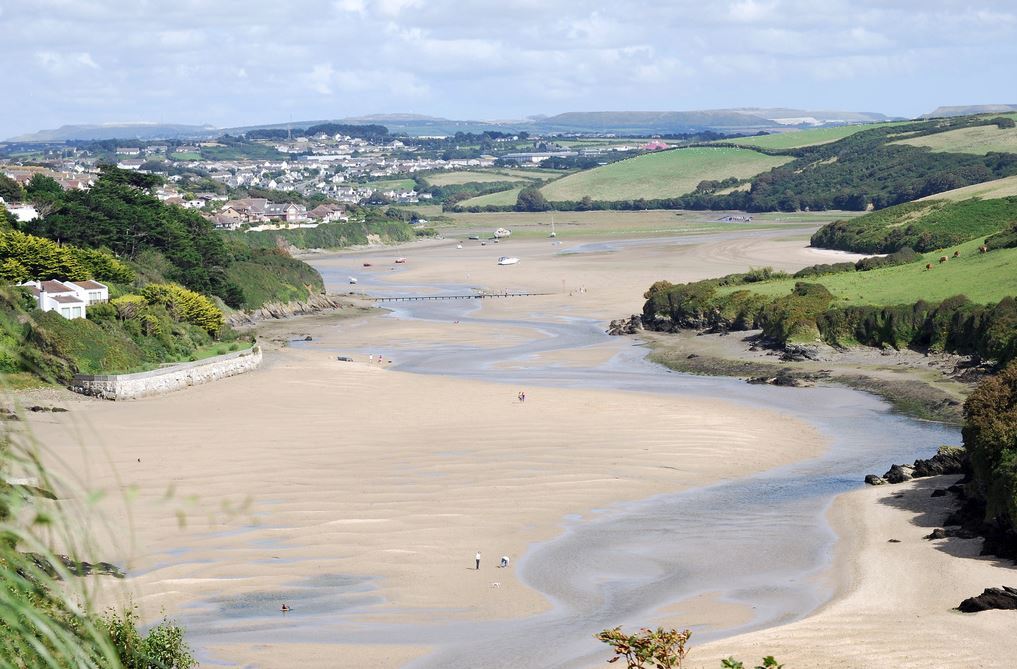 We 100% recommend a stop at Newquay's best kept secret, the Fern Pit Cafe for a spot of lunch. 

Indulge on delicious local crab, a scrummy slice of cake or a Cornish cream tea (jam first of course!) as you take in the
breathtakingly calm views of the gannel, before continuing along the sweeping Atlantic coast and
making it to the pretty historical coastal village of Crantock.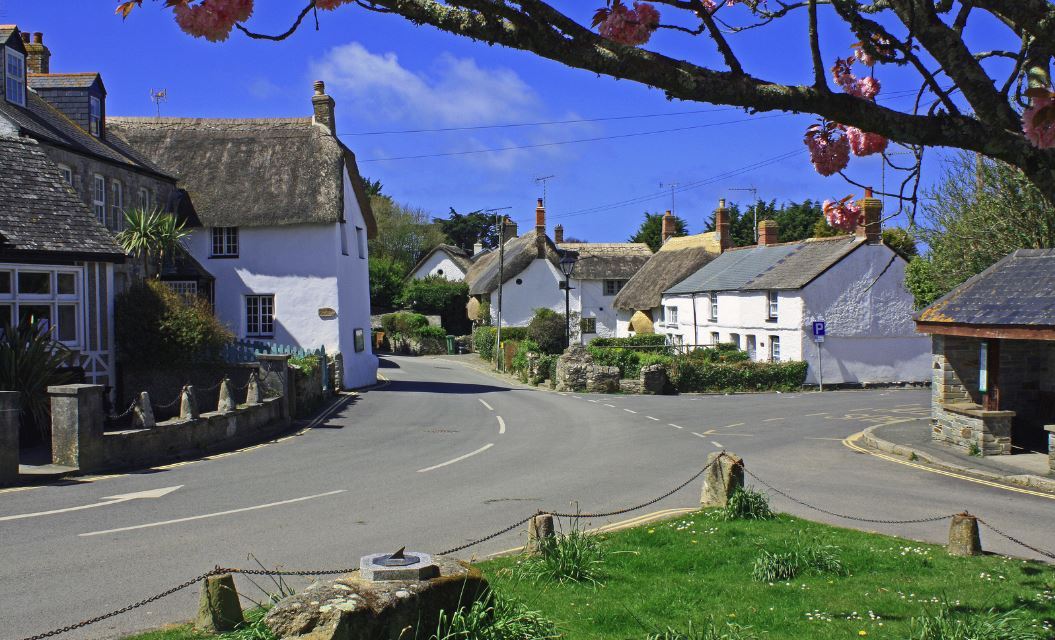 From the village continue onwards towards the secluded sandy
bay of Porth Joke or Polly Joke as it is locally known. 
You can then take the cliff path through the nature
reserve and around the headland to the long, sandy Crantock Beach. 
Rosemullion Head
Circular
The
Helford area is one of the most beautiful and tranquil places in Cornwall. It
is, quite simply, a paradise for walkers. The Rosemullion
Head circular is a moderate four mile route with spectacular views, the
walk begins at Mawnan Smith Church which dates back to 1231 and takes in the best this area
has to offer.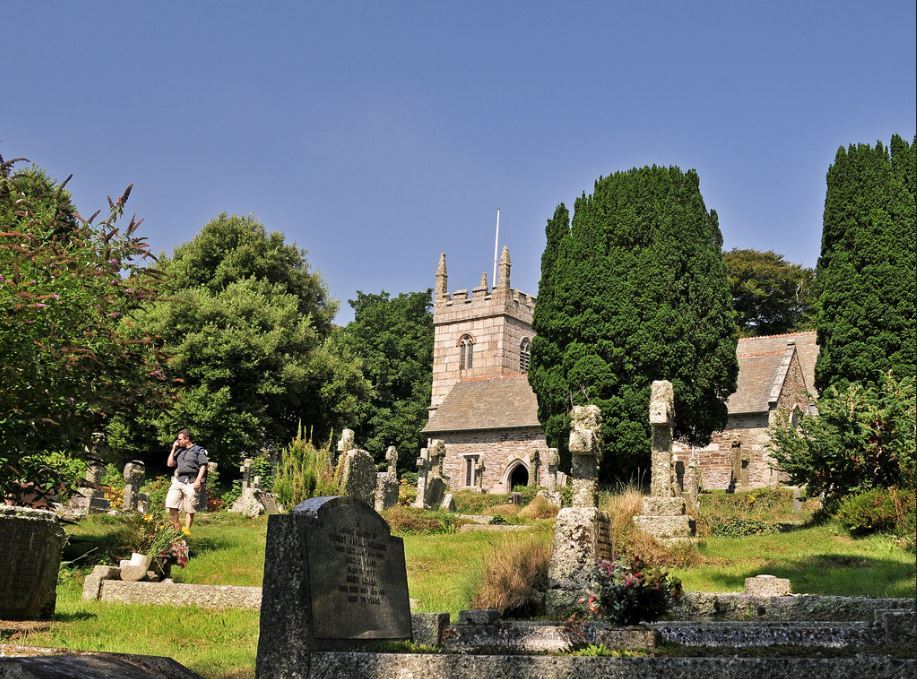 Although
it's short enough to complete in a couple of hours, it covers variety of
terrain, including pretty woodland with a vivid assortment of wildflowers including bluebells,
wild garlic, primroses and rhododendrons, you'll pass through  fields as well as a stretch along the coast
and the beautiful Helford
Estuary.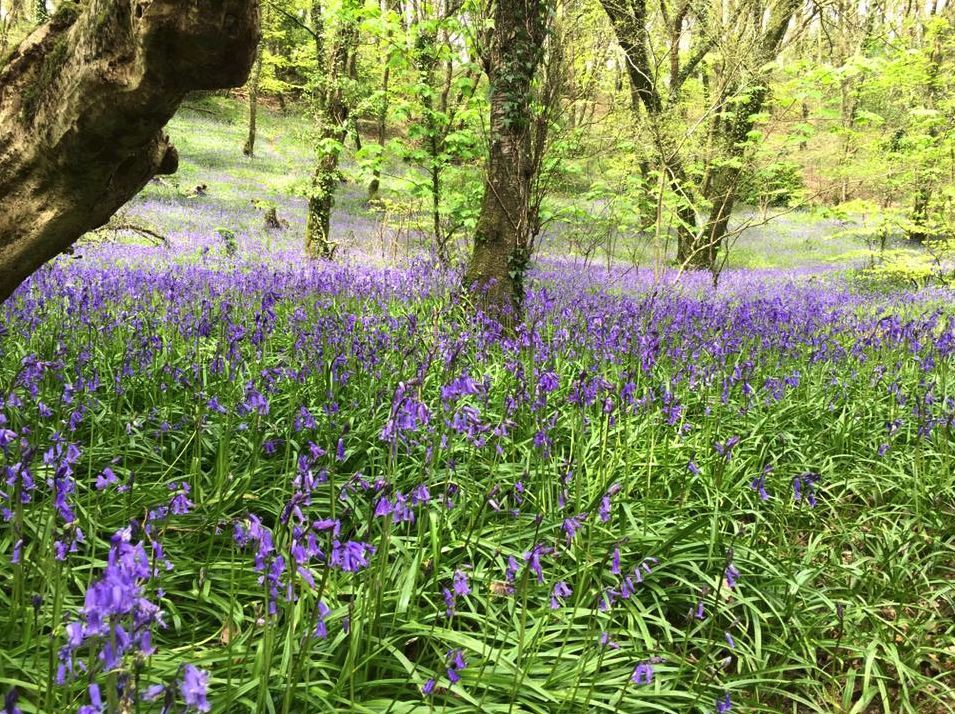 There are several small coves along the way which make ideal
stopping points for picnics or to sit and watch the boats.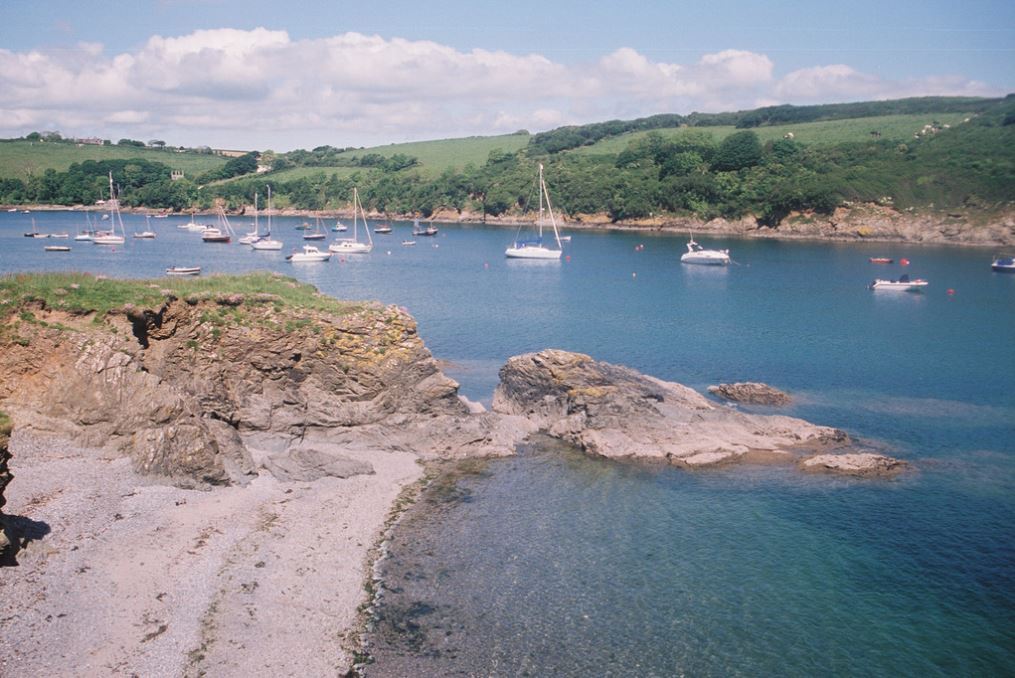 Water is never far away, whether that's a teasing glimpse of the
sea through the trees, panoramic views across the estuary or listening to the
sound of a stream nearby as you wander through the woods.
Penmere Circular
A lovely, brisk walk around Falmouth that begins at Penmere
Station and takes in the amazing scenery of Swanpool lake, Swanpool beach,
Gyllynvase beach and Pendennis Headland.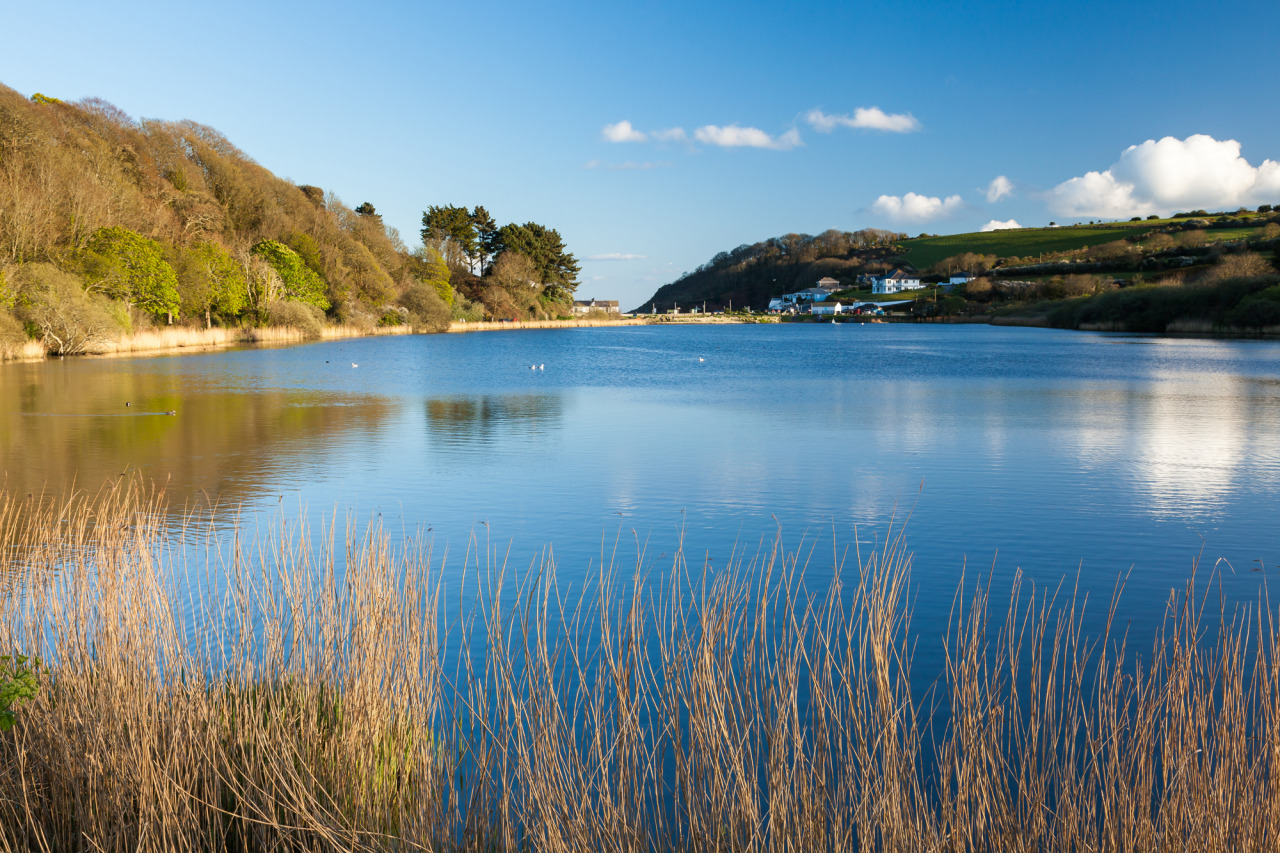 As you head downhill from the station you will join a narrow
path that leads to Swanpool that will take you around the lake and down to the
beach, you may be lucky enough to catch a glimpse of the gracious swans that
call this home, but there are more than 100 different species of bird that have
been spotted here.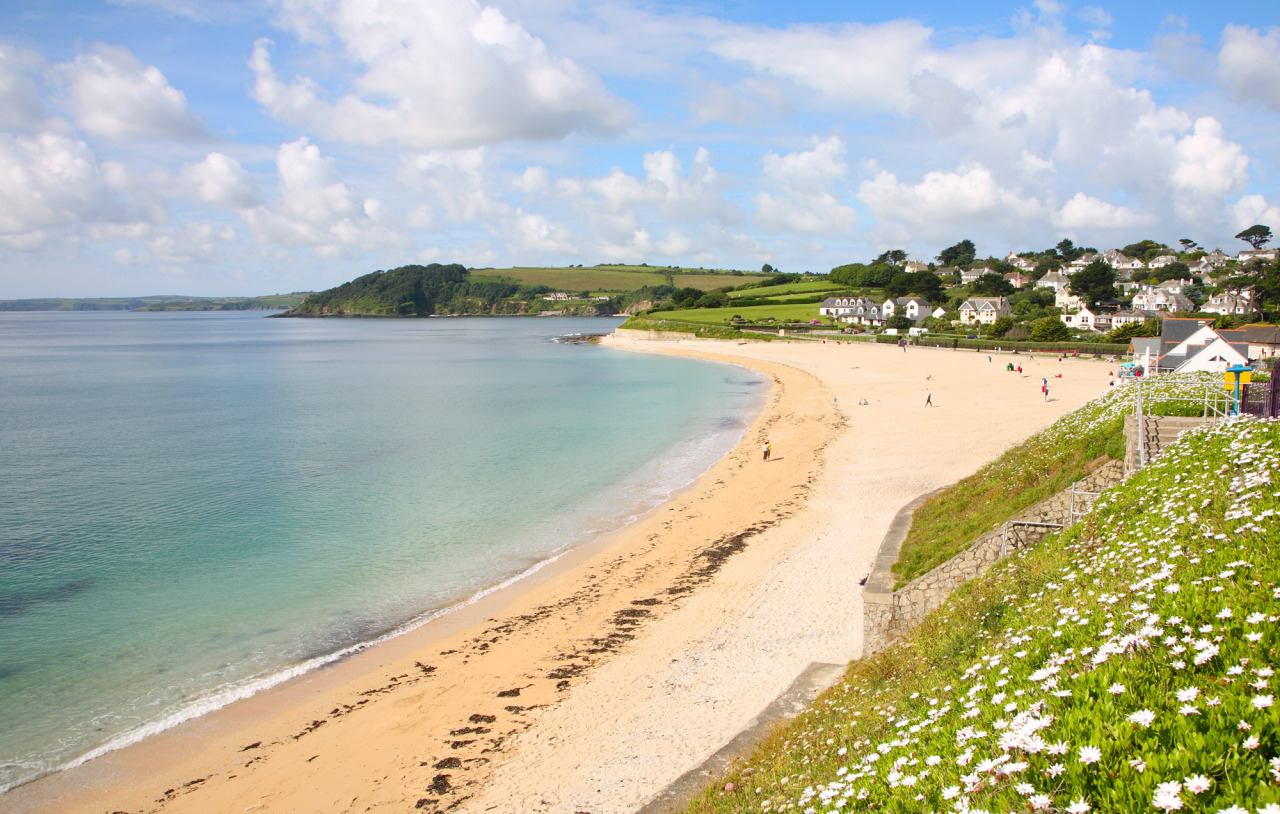 The coastal path will take you towards Gyllnvase beach, and it
is well worth a stop at the Gylly
Beach Cafe before taking in the breathtaking sites that grace the horizon
as you walk and view the prominent Pendennis
Castle which standing proudly on the headland.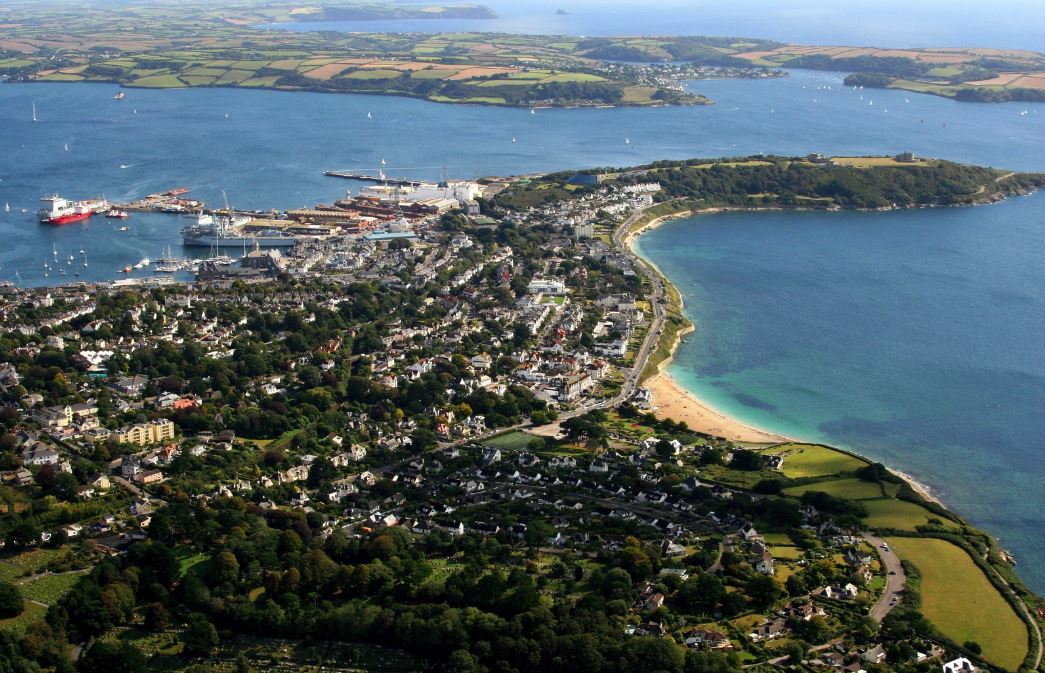 For those who are feeling adventurous the route continues on
around Pendennis Point which again benefits from stunning views of Carrick
Roads, as you follow the road down you will reach Discovery Quay  and pass through Falmouth's docks and
Pendennis Shipyard.
---