The holidays are officially here and who needs the Med this summer when Britain is surrounded by miles of enticing beaches, hidden coves and rugged coastline. There's nothing better than spending a day at the beach with the kids exploring and playing and we're giving you some top tips to the much loved activities and seaside past times of rockpooling and crabbing.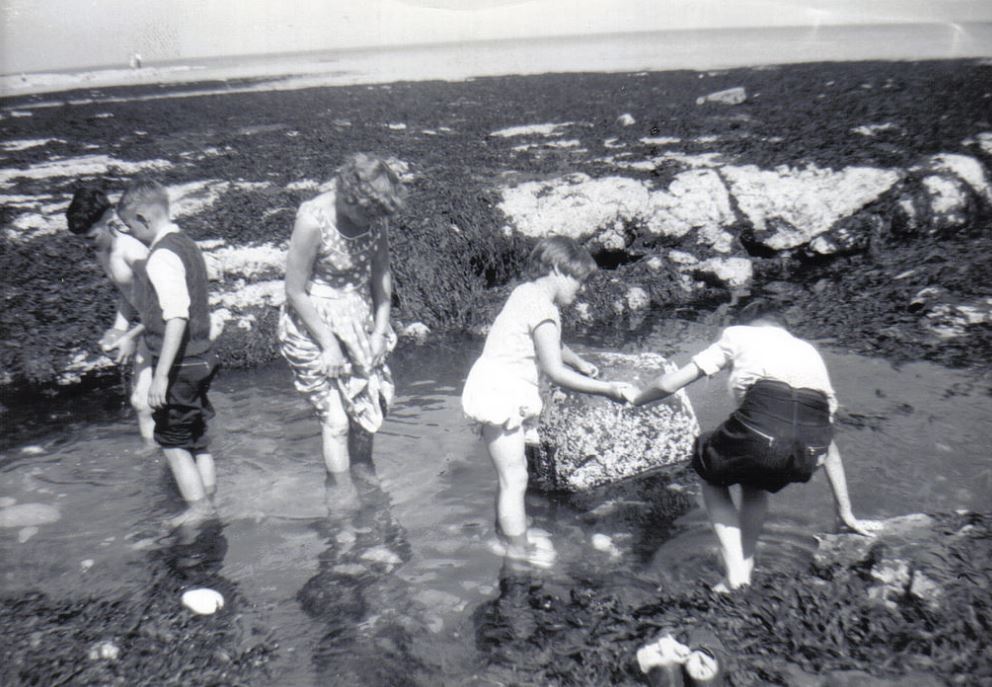 Rockpooling has been popular seaside past time for many years
Our seashore has lots of interesting wildlife to look at and rockpooling is a great way for your children to explore and learn all at the same time as they discover a whole bunch of new and exciting creatures.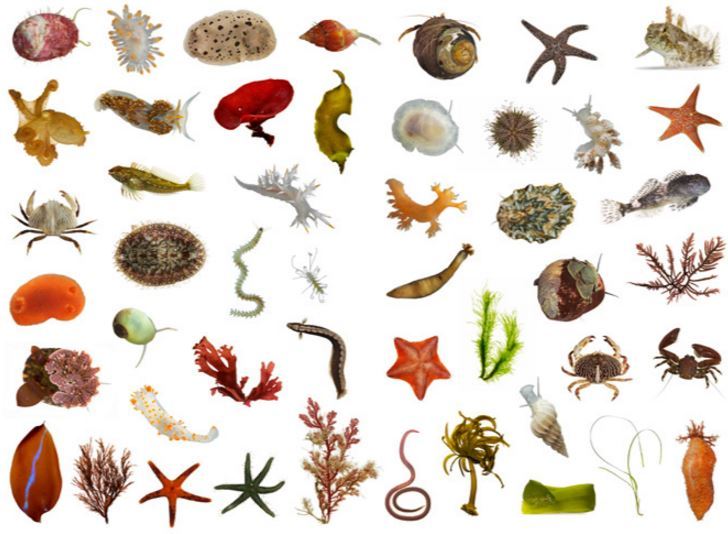 What you'll need: 
Tough, waterproof footwear is important; the rocks can be slippery and sharp. Old trainers, wellies or wetsuit boots are ideal. Flip-flops and bare feet are useless!
Clear buckets or Tupperware are a great idea, not only is it something to pop your catch in this will allow you to see everything you've caught in detail, if you're lucky enough to catch a cushion starfish you will be able to see all of the little suckers as it sticks to the side of the bucket. But, remember to let them go again where you found them after a short time.
Nets, although we'd recommend using your hands to catch things we know how difficult it is so a little net is always handy to have with you, however be careful that you are not damaging any areas or causing harm to the and delicate animals.  
Make sure you have plenty of sun cream and a sun hat. Water reflects the sun so we to keep the sunburn at bay, rash vests or a simple t-shirt are also perfect. 
A magnifying glass and an underwater camera are also great to bring along, your child can really get involved in nature by looking a little closer to their finds as well as capturing memories to keep forever. 
A good pocket sized ID guide is handy to carry with you.
Where to look: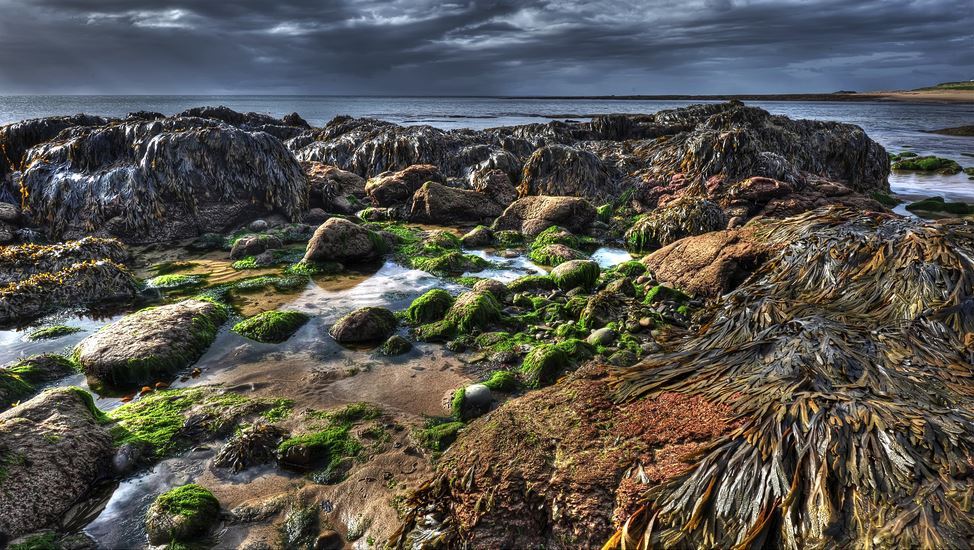 Most rock pool marine animals need full seawater, so pools closest to the beach are not the ideal spot to be looking, they are often filled with green seaweed called gut weed, and it bizarrely looks like intestines, you may find the odd little fish and shrimps but for more exciting finds you want to be looking closer to the sea edge where you might find sea urchins, starfish and even sea slugs. 
Don't forget to check the rocks! Take the time to look into the crevices between rocks where you may find stacks of flat and common periwinkle shells sheltering from the sun and wind.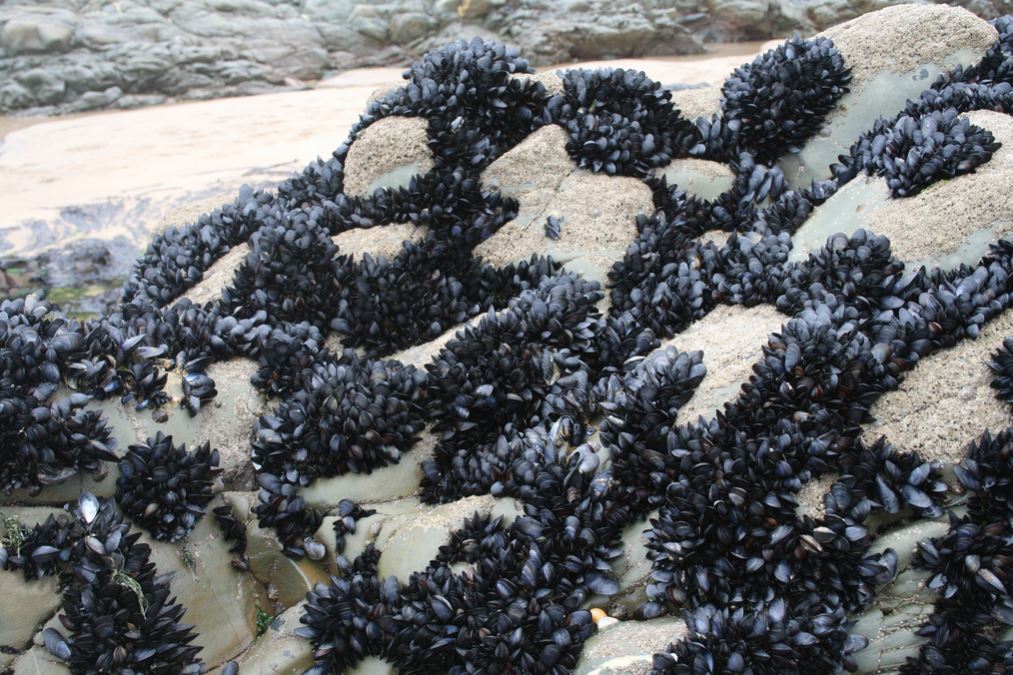 You may also see mussels, their shells tightly closed waiting for the tide to come in, and the white shell of a dogwhelk.
Look out for little bubbling air holes for under cover crabs, which you can gently pick up with your hands by placing a finger and thumb on the top and bottom of the carapace.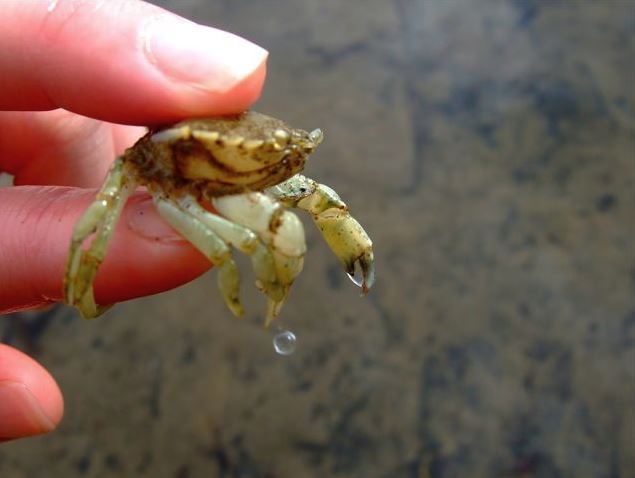 Remember to think before bringing any shells home with you, they may look empty but they are often homes to other animals such as tiny hermit crabs.  
Next up.. Crabbing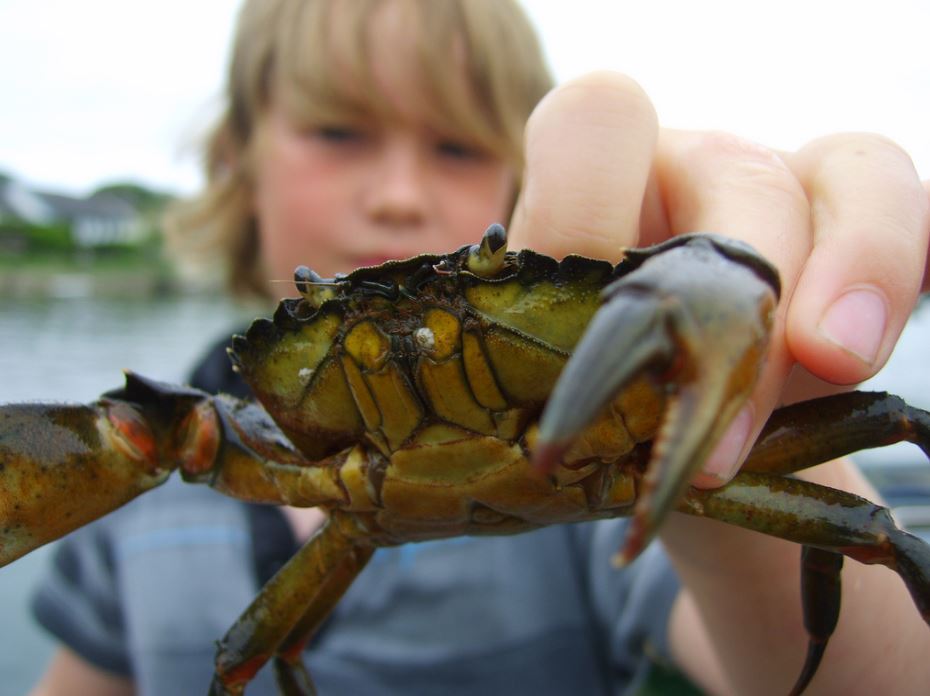 There are some great spots to catch slightly larger crabs on a crabbing line and it's a really fun day out with the kids. The best way we have found is to get a little patch along a harbour wall (be sure to check crabbing is allowed, look for a sign or simply ask the Harbour Master if you're not sure) with some bait and get cracking.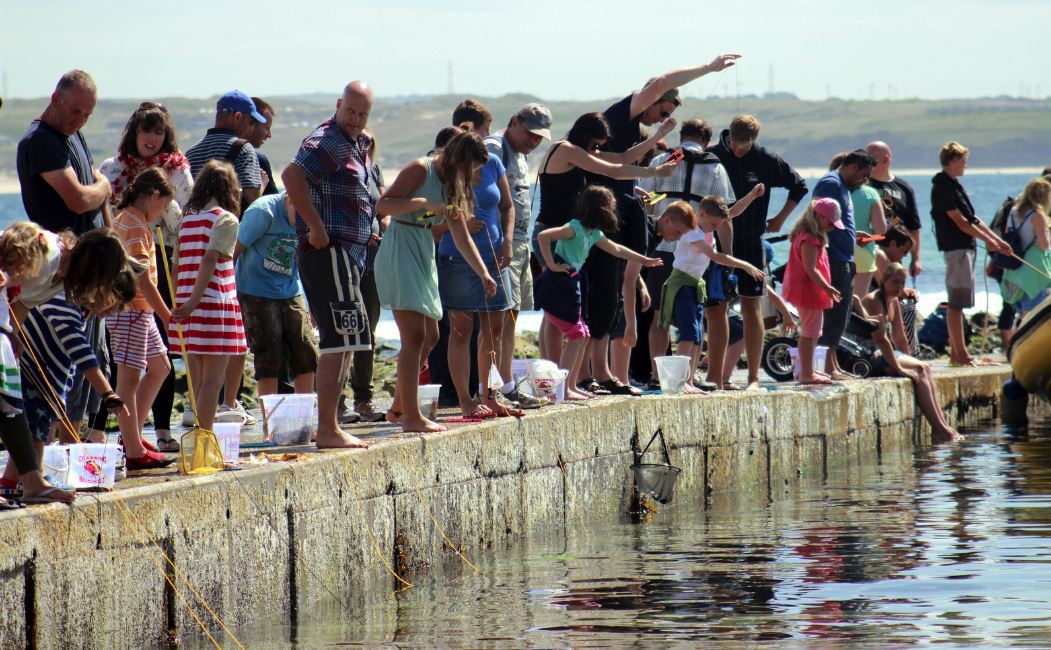 Now it's true… Everyone loves bacon… including crabs! Raw chopped up bacon is a great and easy to get hold of; you could also try and ask any local fisherman if they have any scraps you can use.
What exactly will you need?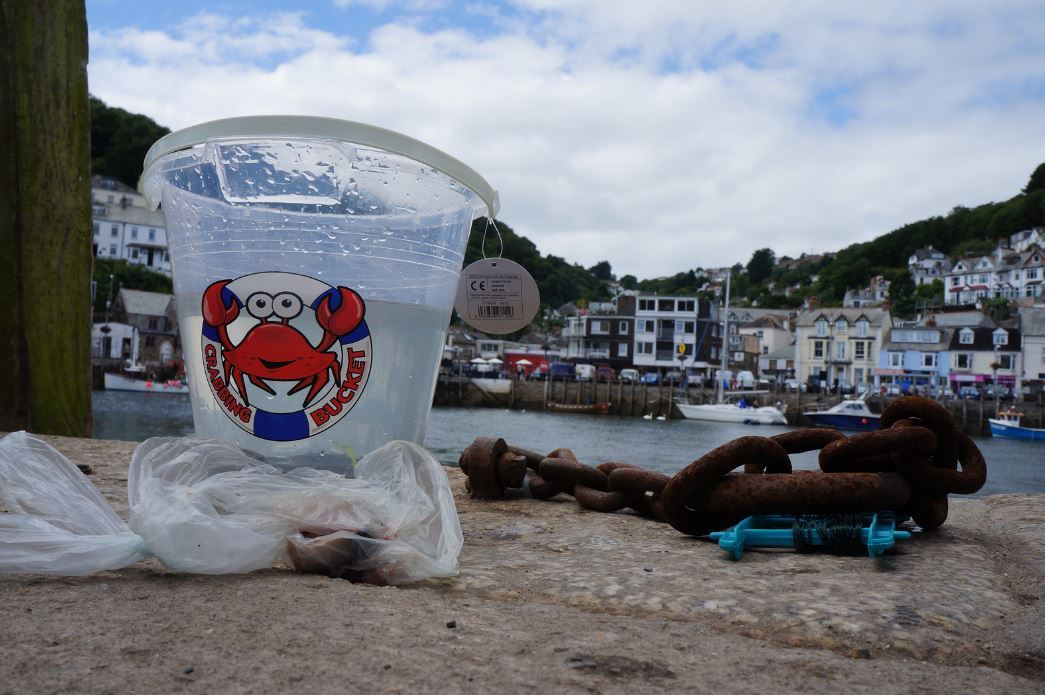 A crabbing line: These can be sourced cheaply online or many stores and markets around Cornwall sell them. You can get them with or without nets or bait bags as they are called, so it is just down to personal preference. If your line doesn't have a here's a top tip that works great; the little nets that come with washing powder tablets work perfectly.
You can also find drop nets which are larger in size. 
A large clear bucket
Bait, as we said before crabs love bacon for some strange reason they actually prefer smoked bacon (and here's another top tip, shhh don't tell the kids! Crabs love the bacon rind best!) But you can also use fish scraps, sardines, chicken or even cat food work well.
A little or a lot of patience
And a net to avoid dropping when transferring to the bucket
So… What next?
That is simple, start with filling you bucket with sea water, it's a good idea to add a few stones and a little bit of seaweed to make the crabs feel at home, this can also help reduce stress. 
Next up, tie your bait or pop it in your bait bag, dangle your line and wait… this is where the patience comes in! 5 minutes should do the trick but this little crustaceans do like to hide and can take a little coaxing to come out of hiding.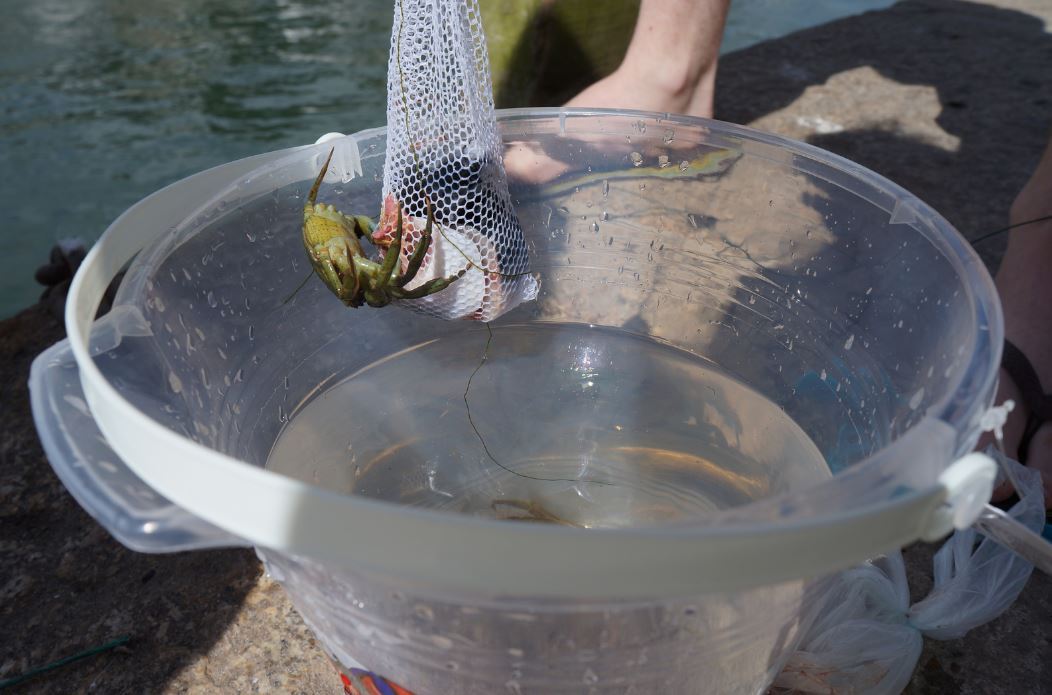 Once you feel a tug slowly raise your line and quickly guide your net underneath to prevent the crabs falling back into the water. 
Why not have a little competition to see who can catch the biggest crab, remember not to put too many in one bucket. 
Remember, if you change your bait, don't the old bait in the water this will encourage the crabs to dine elsewhere and we don't want that!
Try to keep your catch in the shade and don't keep your crabs in the bucket for too long and return them safely home when you are done, please don't just tip them back into the water. Gently place them back. 
During the summer holidays the National Maritime Museum Cornwall in Falmouth offer daily crabbing sessions between 10.30am and 3.30pm, they will provide you with the line, the bait and a bucket for a small extra fee, we'd recommend booking your slot early as they sell out quick!
Finally… We love our coast line but the amount of rubbish that washes ashore and is left on our beaches ruins it for everyone and not forgetting our marine wildlife who often see this as food.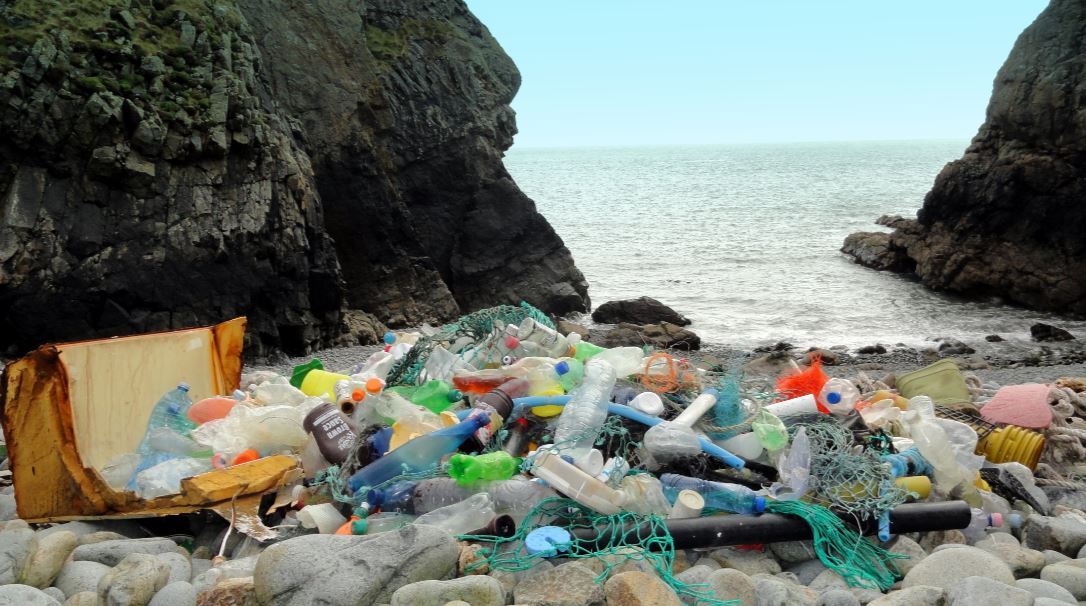 On your way back to the car lend a hand by taking a few minutes to pick up any litter you see and pop it in the bin, We are supporters of the nationwide 2 minute beach clean so make a difference and take just #2minutes out of your day to keep coastal rubbish at bay!!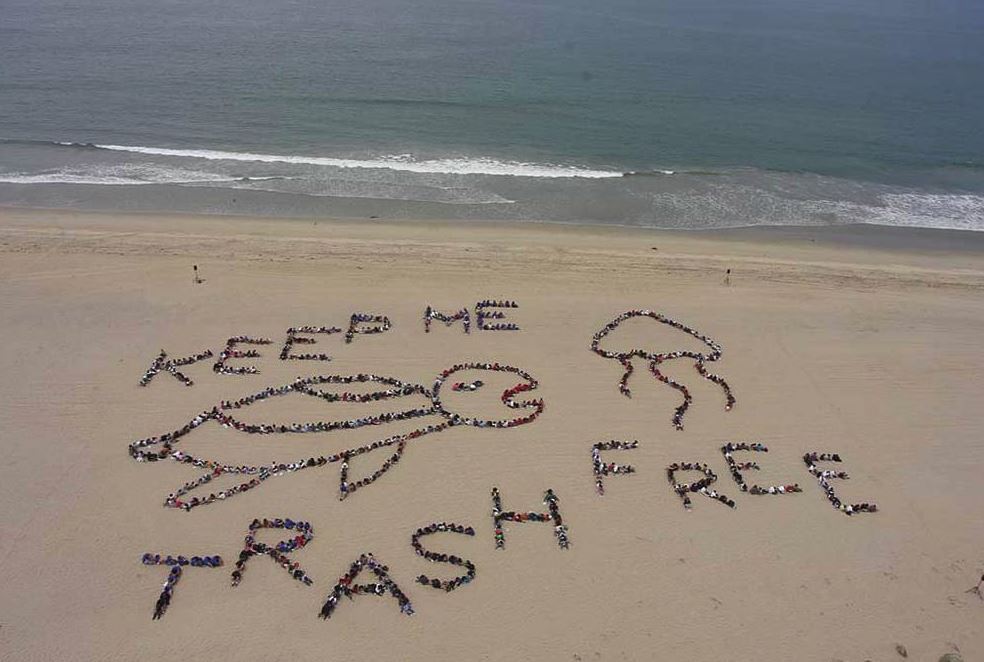 ---