Valentine's Day is just around the
corner, and if you're thinking of wining and dining you loved one it's time to
start planning and booking that perfect restaurant.
Here we've compiled a list of our
favourite places for a bite to eat near both our Carnebo Barns
and Tresooth Barns.
Bush Pepper
Fore Street
Newquay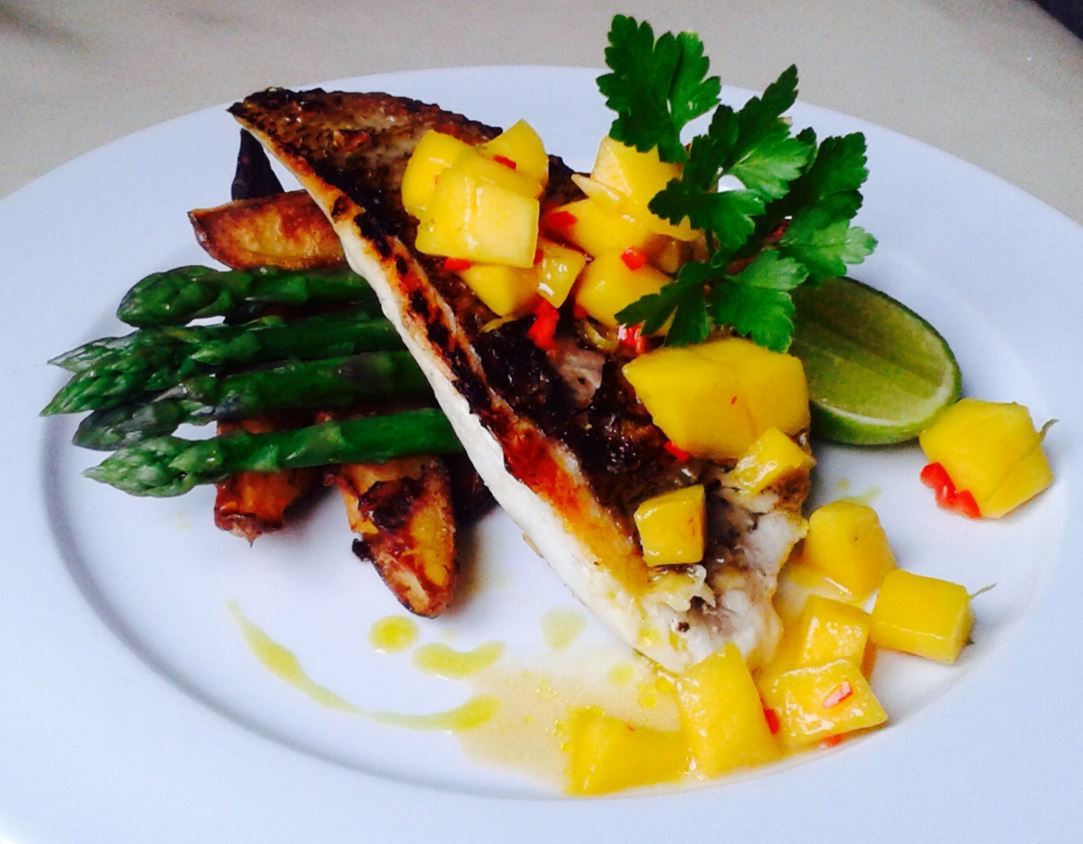 A fresh, quirky and contemporary Australian restaurant that
uses a fusion of both local Cornish produce and Australian delicacies makes
this a must visit local business. The Bush Pepper
menu itself is great value for money and has plenty of choice including kangaroo!
Which we have personally tried and tested and have to say it is amazing!
Being a small venue
makes for a cosy atmosphere which is perfect for a Valentine's romantic date.
The chef will always go out of his way to insure everything is just perfect for
you so any intolerances, vegan or vegetarian request just ask the friendly
waiters and Chris the chef will wiz something up for you. We'd also recommend
heading there for Breakfast too; the bush tucker breakfast itself is one not to
be missed. It is one of; if not the best breakfasts we have ever eaten! Love
sweet potato? The wedges are to die for!!
For bookings and
enquiries – Telephone: 01637 852530 Facebook: Bush Pepper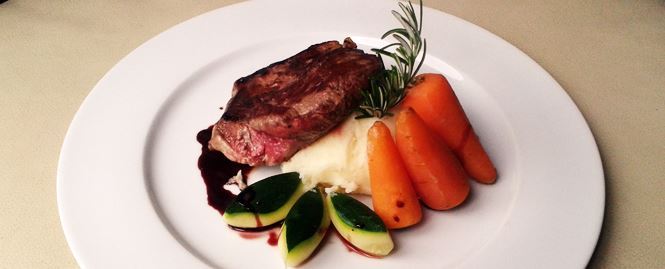 Restaurant Chapter 1
Morfa Hall
Newquay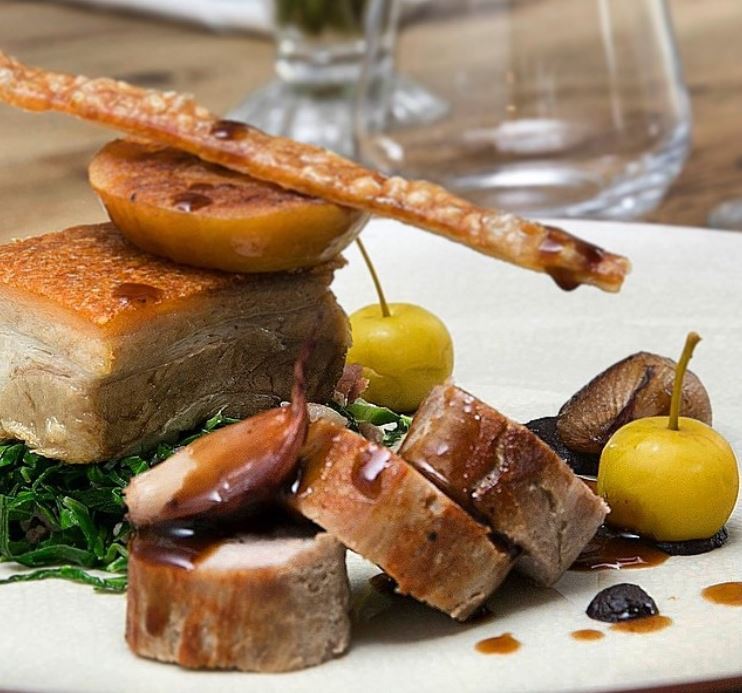 Restaurant Chapter 1 is a brand new establishment
in the heart of Newquay that offers fine dining at the very best. Although we
are yet to dine here the menus look fantastic and Valentine's Day looks like no
exception! With the six course taster menu you will be indulging in such
delights as roast beef consommé, line caught silver mullet, fillet of local
lamb, roasted apricot & ginger sorbet as you are serenaded by live music
from a local musician.
For bookings
and enquiries – Telephone: 01637 499263 Email: enquiries@chapter1restaurant.co.uk
Facebook: Restaurant Chapter
1

The Harbour Fish and Grill by Aaron Janes
The Harbour, North Quay Hill
Newquay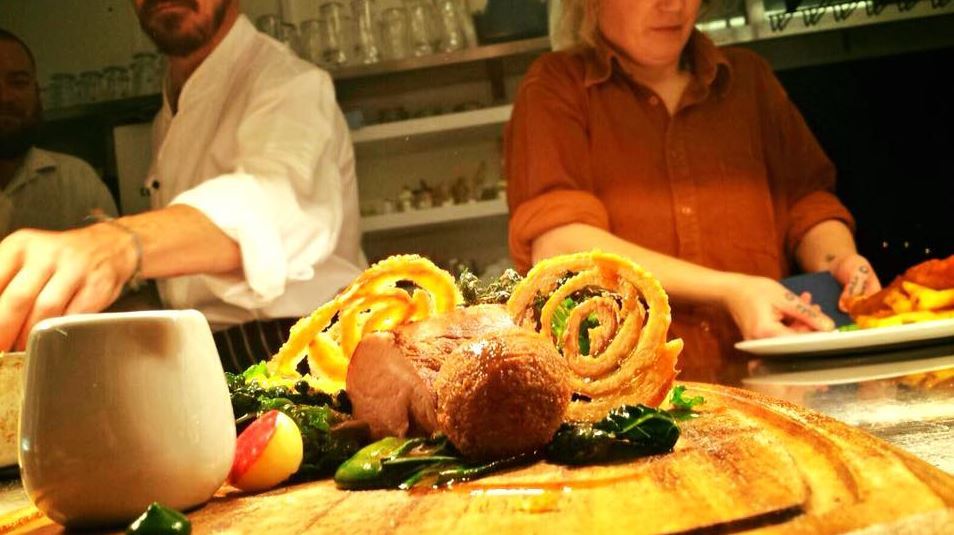 Built into the cliff
directly overlooking Newquay's Harbour, The Harbour Fish and Grill has some
simply stunning views out over the town's beaches. If the tide is out you can
stroll across the harbour and take in the breathtaking views on the terrace
with a cocktail before you are seated for your meal.
The classic Mojito served
in a huge jar and Cornwall's very own Tarquin's Gin and Tonic come
highly recommended, as for the evenings menu you will be spoilt for choice with
cheese fondue, Newquay crab salad, a trio of lamb, steak bordelaise, The
Harbour chocolate plate and our favourite apple tart tartin with Aaron's apple
pie ice cream to share of course!
This special Valentine's
menu is available for the evenings of the 13th and 14th
of February, but be quick… tables are going fast!
For bookings and
enquiries – Telephone: 01637 839308 Email: Reservations@ajharbourfishandgrill.co.uk Facebook: The Harbour Fish
& Grill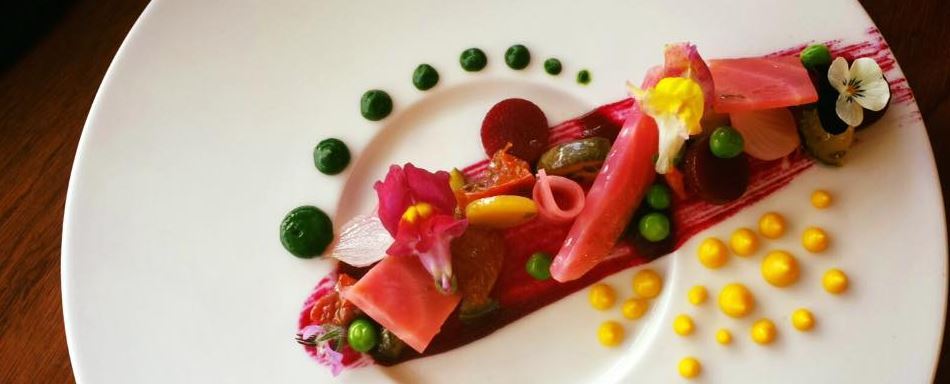 The Pavilion Boatshed
Beach Road
Perranporth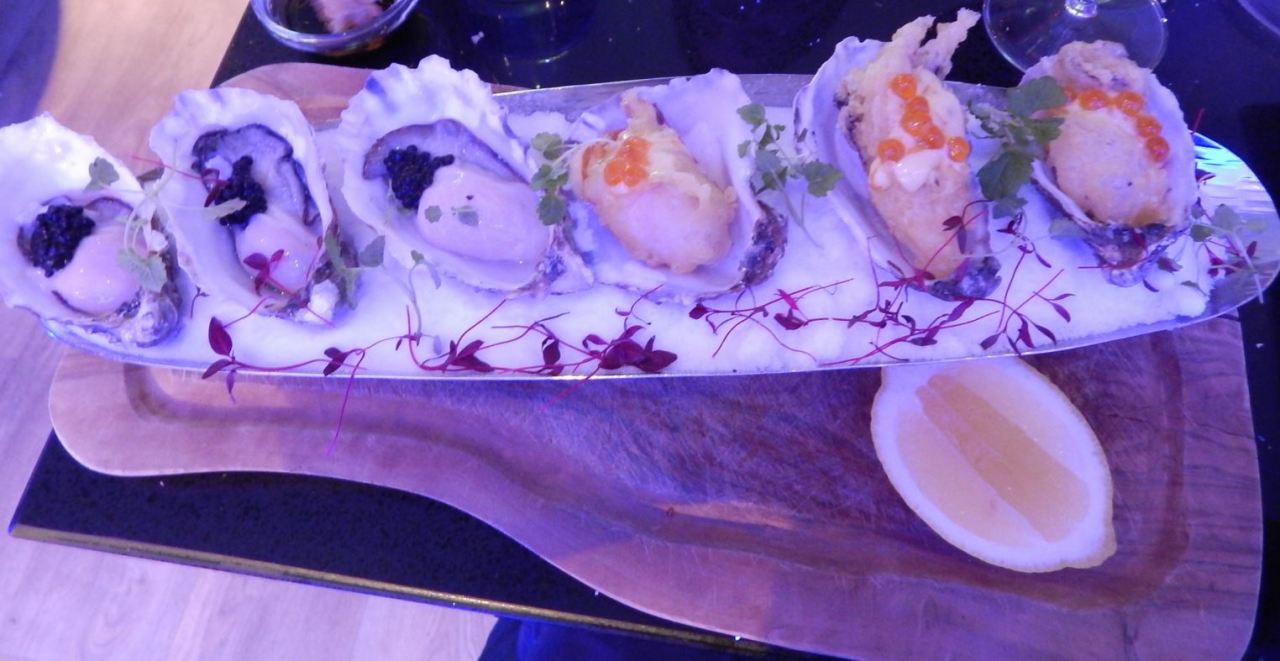 Set on the beach front, The
Pavilion Boatshed is a charming little gem with simply desirable flavours! This boutique
style restaurant is
just a stone's throw from the beach and the lovely décor and fine dining
will make you feel like you have been whisked away to somewhere special.
The
restaurant provides the
very best in local Cornish produce such and  up and coming chef Matt Burrell has carefully
put together a special Valentine's menu… we hope you are ready for this…
Cornish oysters not 1 but 3 ways, hand cut local beef fillet, Cornish lobster
ravioli, Linguine of hand dived Cornish scallops… our mouths are watering
before we even get to the desserts! Strawberry crème brulee, chocolate fondant
and handmade gelato in every kind of flavour!
The Boatshed will also be
offering a full vegetarian Valentine's menu with vegan choices should you
require.
For bookings and
enquiries – Telephone: 01872 300784 Email: enquiries@perranporthpavilion.com Facebook: The Pavilion
Boatshed Restaurant
Hunkydory
Arwenack Street
Falmouth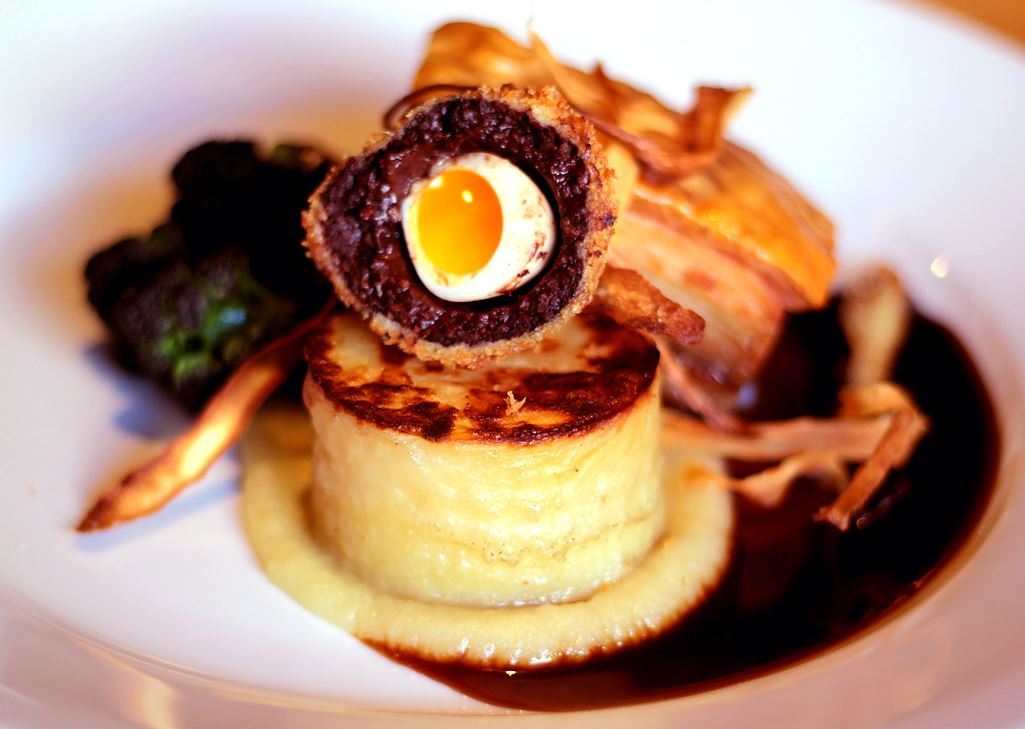 Hunkydory is a jewel in the
crown of Falmouth that is set in a grade II listed building. With excellent
food and imaginative combinations on the menu it certainly is not set to
disappoint!
Due to its popular location
booking is essential at any time of the year, so Valentine's Day is no
exception.
The friendly atmosphere
alone will have you wanting to return time and time again. We'd recommend the
scallops with a concasse of sweet potato to start, followed by the sweet honey
roasted belly pork and if you still have room for dessert the whole selection
is excellent.
For bookings and
enquiries – Telephone: 01326 212997 Email: hunkydoryfalmouth@yahoo.co.uk Facebook: Hunkydory
Restaurant
Hooked on the Rocks
Swanpool Road    
Falmouth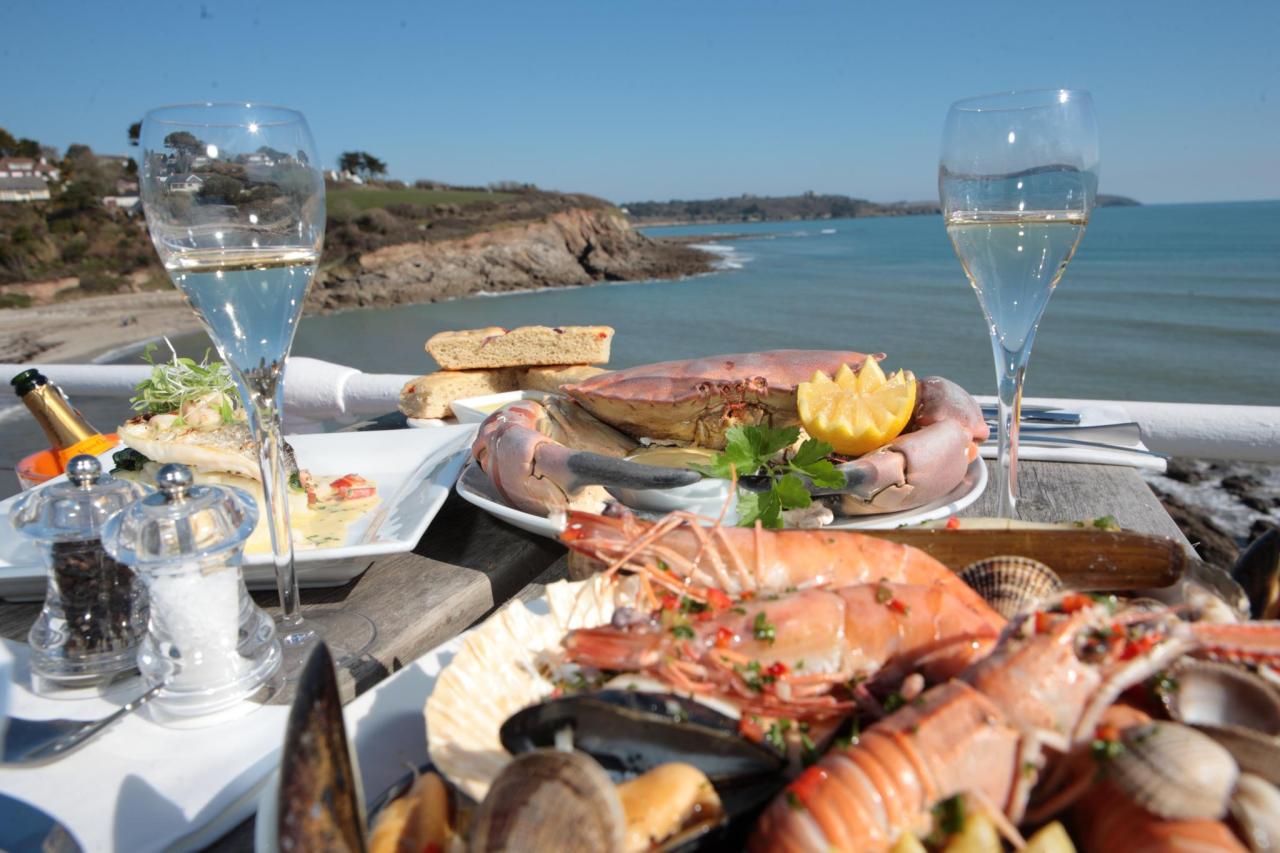 Hooked on the
Rocks is a delightful restaurant that sits on the edge of
the cliff, overlooking the sea of Swanpool Beach and Falmouth Bay where the stunning views
provide the perfect backdrop for a romantic evening.
The restaurant is set to
re-open again on the 11th of February just before Valentine 's Day so
booking is advisable, with a brand new menu, which will be live on the website
from the 10th Feb. But rest assured, it will be filled with locally
sourced fish from the fish market, delicious tapas, seafood, including crabs
and lobster, Indian-style
Goan curry and even a traditional fish and chips, with an excellent wine list
that is set to accompany each dish.  
With quality
food at a reasonable price in a location you can only dream of you have a
winning combination.
For
bookings and enquiries – Telephone: 01326 311886
Email: ontherocks@hookedcornwall.com Facebook: Hooked on the
Rocks
Giuseppe's
Restaurant
Goldmartin
Square
Mawnan Smith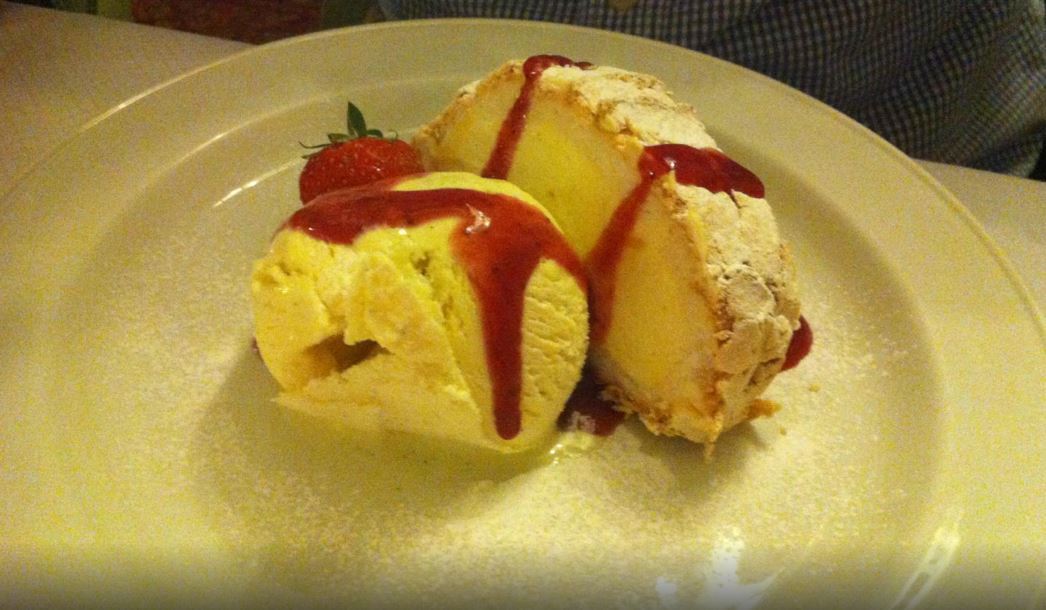 There is
nothing more romantic than a touch of Italy and Giuseppe's Restaurant offers
just that. For over 27 years Giuseppe has provided delicious food and drink in
the village of Mawnan Smith which is less than 3 minutes away from our Tresooth
Barns.
Raised
on the Southern Italian island of Ischia Giuseppe brings a touch of home
to every dish and the attention to detail is simply perfecto! The food is
exquisite and
words cannot explain how amazing his Tiramisu and chocolate mousse are,
you have to simply taste it! We have one word… Bellissimo
For
bookings and enquiries Telephone: 01326 250714 Email: giuseppe-di-maio@tiscali.co.uk
Facebook: Giuseppe's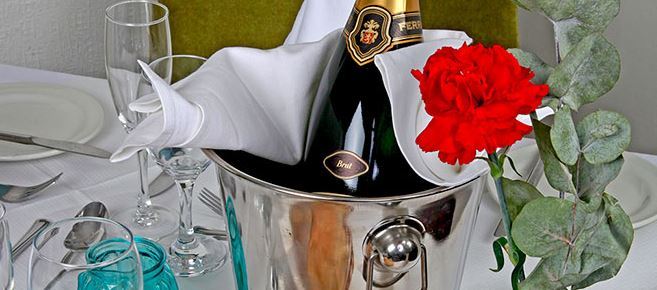 ---